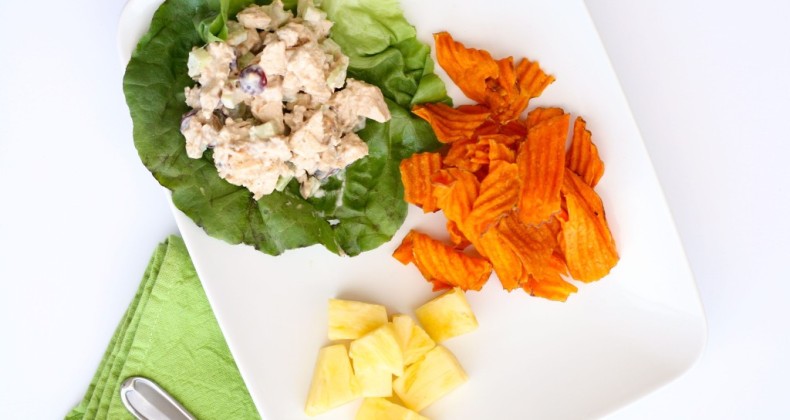 Dijon and Grape Chicken Salad
It is Spring Break week in our house and the weather has cooperated wonderfully. The windows have been open each day and the fresh air has been flowing through the house. For the most part, I have kept my computer closed and just enjoyed the six of us together under one roof all day long. It has been great having everyone together all day and night.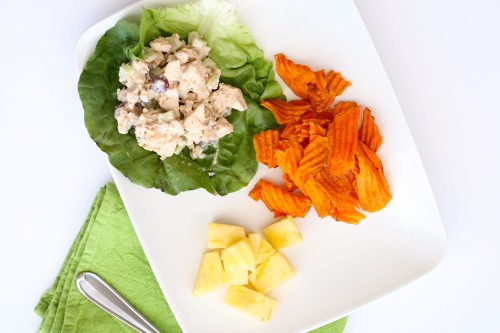 Full disclosure the kiddos are fighting right now while I am writing this…. wouldn't you know it 😉 I am also kicking butt (like seriously) at Wheel of Fortune and the girls want to know why I won't go on the show and win us a trip to Hawaii or Costa Rica.
This recipe was developed while I was doing Whole30. It is sugar-free, grain free, and dairy free, and FULL of flavor. I made my own mayo for this. It is STUPID easy to make. Why, why, why have I been buying mayo all this time? Do you own a blender? If so then you SHOULD be making your own mayo.
Let me break it down for you…. room temp egg + 1/2 teaspoon mustard powder + squeeze of lemon juice + pinch of salt + 1-1/4 cup mild/neutral flavored oil. The hardest part is slowly drizzling the oil into the whirling blender so it emulsifies correctly.
The night before I grilled up a few extra chicken breasts so I could quickly reheat them for lunch. Instead, though I chopped up one of them and combined it with diced onion, celery, sliced grapes, mayo, and a little dijon. It made for a lunch so so much better than a plain ole reheated chicken breast. I look forward to enjoying this fresh lunch many times this summer.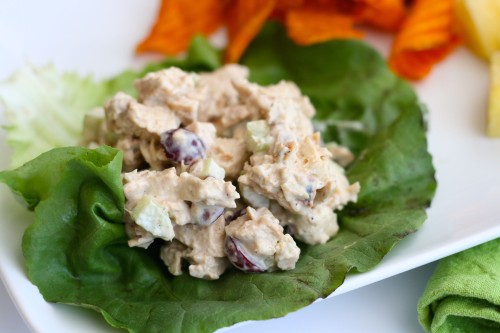 These items helped make this recipe easier: