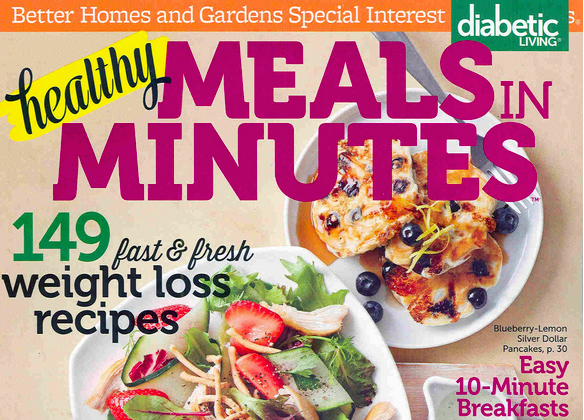 Diabetic Living: Meals in Minutes
Just popping in to share some exciting news. Check out newsstands now for my most recent publication. Three of my recipes are included in Better Homes and Gardens Special Interest Publications summer issue of Diabetic Living: Meals in Minutes.
This issue includes 149 recipes that are both QUICK and HEALTHY. All the recipes use easy to find ingredients. 10-minute breakfasts, 15-minute lunches, 20-minutes dinners, and 10-minute snacks. With this recipe arsenal you no longer have an excuse about not having enough time to cook healthy meals at home.