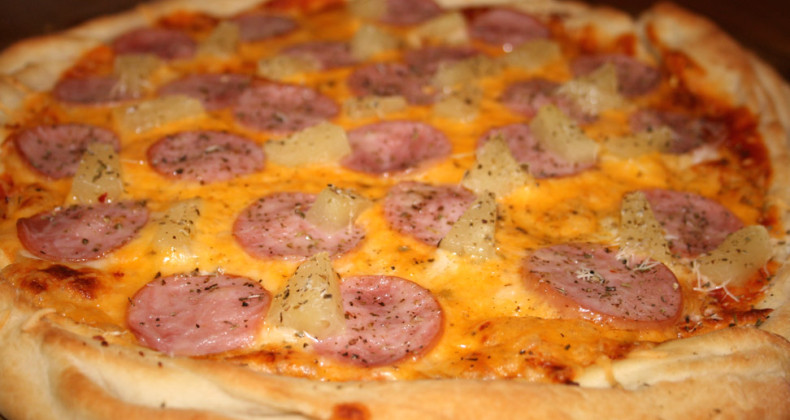 Pizza Dough from Bread Baker's Apprentice
It is the end of the month and that means it is The Daring Bakers Challenge deadline. This month's Challenge was hosted by Rosa's Yummy Yums. Our challenge is something that we love in our house and that is homemade pizza. When people think of baking, typically something sweet, creamy, and chocolatey come to mind, at least that is what comes to my mind. I am so glad that this month our challenge involved something I could serve my family for dinner.
This month's recipe is €œPizza Napoletana€ from Peter Reinhart's €œThe Bread Baker's Apprentice€. Included in part of the challenge was capturing yourself tossing the dough. I, unfortunately, do not have a picture of this, so please check out the Daring Bakers blogroll for wonderful pictures of my fellow bakers who have mastered the toss. We also had to use both a sauce and toppings, but it was left up to our imagination as to what those included.
I know a couple secrets to great pizza is a HOT, HOT, HOT oven and don't overload the toppings. This is a recipe I want to try when I am at my in-laws' place because they cook their pizzas on the grill. My father-in-law has a BGE (Big Green Egg) and it makes for some amazing pizza. My mouth is watering just thinking about it. However, this dough cannot be whipped up on a whim. You need to plan for it because it takes needs to rest in the fridge OVERNIGHT.
My pizza toppings include marinara sauce (very little), cheddar cheese, Canadian bacon (ham), pineapple (that has been blotted dry), dried Italian herbs, and fresh shredded Parmesan cheese.
I do want to make a pizza with apples. I have a whole crisper drawer full in my fridge.

Original recipe is taken from €œThe Bread Baker's Apprentice€ by Peter Reinhart.