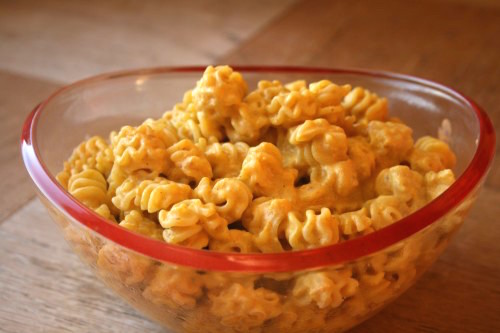 Creamy Buttercup Squash Pasta
Here in Omaha the weather has started to cool down. Last night the temperature actually fell into the 30 degree range –that is cold for September. Once thing that is great about fall is the rich comforting foods that I tend to crave.
My parents planted buttercup squash in their garden this year, and they brought me a couple when they came to help move us. I wanted to use this squash in a way that was different from roasting it with butter and brown sugar. Although it is delicious that way, I felt the squash deserved something a little more savory.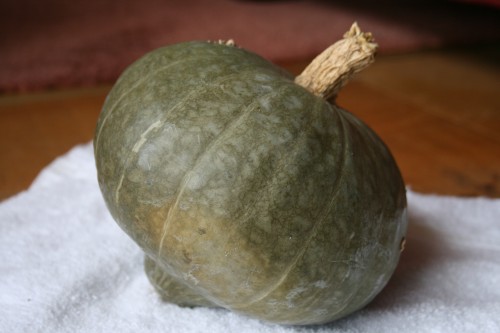 Sometime I read a recipe somewhere using roasted pumpkin and turning into a creamy sauce to serve over pasta. Unfortunately I don't recall where I read that but it stuck with me. I thought it was an interesting way to use pumpkin that wasn't a pie, cheesecake, bars, or bread (all of which I love). Last night when I was looking at that squash and wondering how to use it for dinner I recalled the pumpkin pasta. I figured there is no harm in turning one squash into a sauce to serve with pasta. If it totally sucked I would throw out the sauce and just dump a jar of Prego on top of my pasta. Since my husband was still at work while I was cooking he would never have to know. Well, lucky for me the sauce turned out to be delicious. The girls actually asked for a second helping and thoroughly enjoyed the leftovers today for lunch. YAY! This is a real fall winner dinner.
COOKING UP:
Recipe Girl has a delicious sounding Butternut Squash Risotto with Rosemary & Blue Cheese
The Noshery cooked up a tasty looking Roasted Butternut Squash, Pear and Onions with Blue Cheese