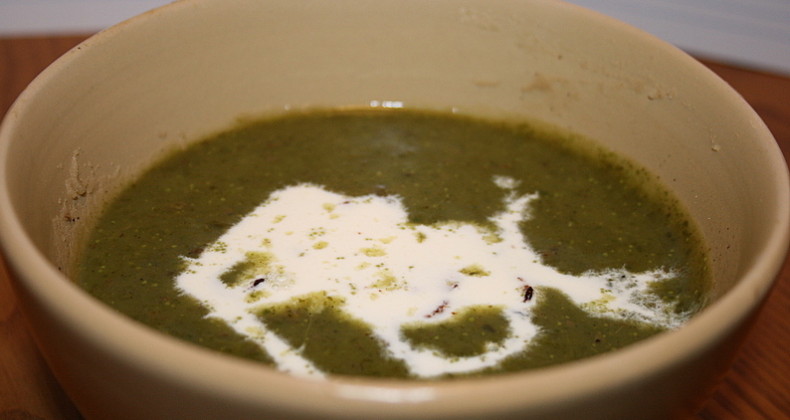 Yesterday I was cleaning up and organizing my food photos, and noticed that I have many photos that go to recipes that I have not yet published. This is one of them and it was made this past fall. If my memory serves me correctly, it was delicious, and I actually liked it better reheated the next day.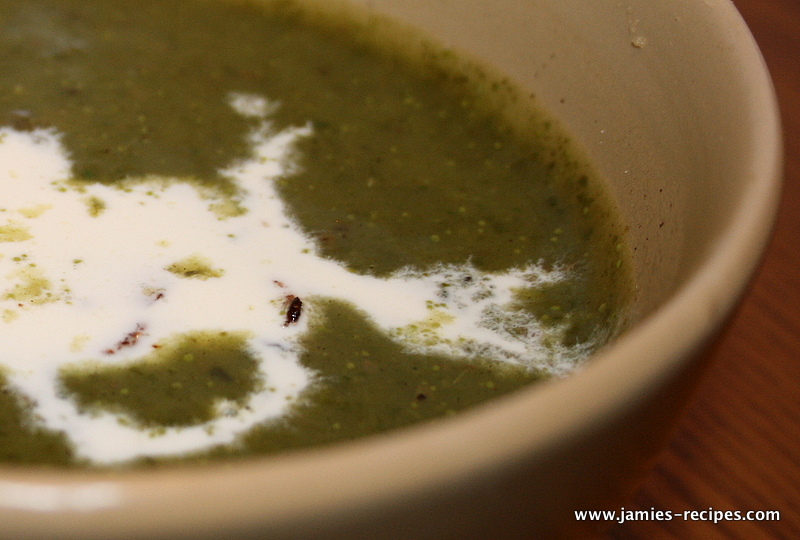 The original recipe came from Nicole at Pinch My Salt –I love her website! It was actually the first food blog I read. The night I made this soup, I also made a potato soup with bacon for my husband, instead of wasting that tasty bacon grease I used it to sauté my onions. Serve your soup with a slice of a good crusty bread. How comforting!
*The bacon is completely optional –but it did taste wonderful with the spinach!