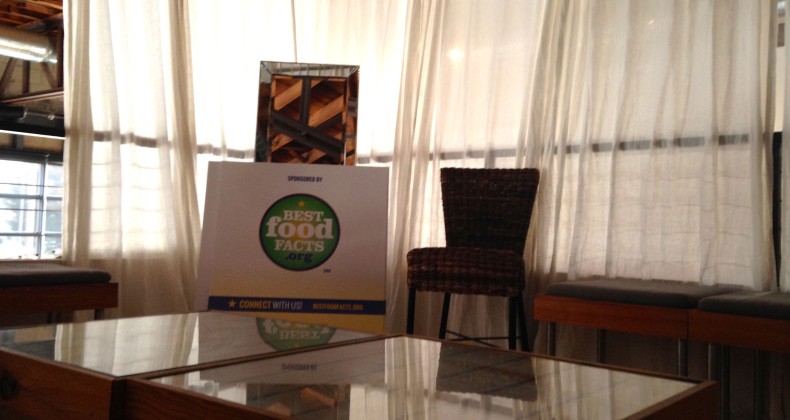 Last Thursday I attended my first food blog conference. The best news is it was in the heart of the Midwest in Kansas City, MO (GO ROYALS!). Kansas City is just a short three hour drive away from Omaha. The perfect first time getaway since having Felix. I survived, he survived, and Grandma survived so that is a relief.
The conference was only one day and they jammed a lot into that day. Chopped Con was organized by Marly from Namely Marly. She (and her family) did a fabulous job securing a beautiful location, fun speakers, and some of the tastiest food. Many of the food bloggers attending are online celebrities of sorts. I mean all my friends read their blogs on the regular so I was incredibly nervous and apprehensive to go up and barge into their conversations.
Kristen from Dine and Dish was one of the hosts of the Thursday night reception. She was incredibly gracious and kind. She introduced me to several of the people whose blogs I have been reading for years. Ali from Gimme Some Oven and Bev from Bev Cooks (the babies made an adorable appearance on Friday!) were the other hosts but I was too awkward to say more than "hi".
Thursday night's food showcased Kansas City's finest chefs. Local chefs sharing their fabulous food with us was the best start to the weekend. The appetizer that stood out the most was from the only female chef representing that night. Chef Renee Kelly owner of Renee Kelly's Harvest (a farm to table restaurant) made a savory herb filled bread pudding topped with sarsaparilla braised short ribs and a drizzle of local honey. I died. Then I went back and ate two more! Next time I am in town I will be certain to eat at her restaurant.
The real event was all day Friday. Big circular tables were set up so we could eat and listen to the presentations in comfort. I have to make note of the lovely private loft space Marly let me use when I needed to pump. I was still able to hear all the speakers and I didn't have to sit in a bathroom stall to pump. Pumping mamas I know you know how wonderful this is. While at the conference Alex and I sat next to two sweet gals from The Pasta Shoppe out of Tennessee. It was fun chatting with them throughout the day. If you have a second take a look at their fun-shaped pasta for every occasion!
The keynote speaker was Carolyn O'Neil M.S. R.D. It was fun having someone from the health/dietician side of things there. After her talk I wanted to come home and bleach out my produce drawer since she said it is the top spot for germs in the kitchen. Later in the day Ms. O'Neil sat next to me and made a comment about how Walmart is the largest seller of organic food in the country. Whatever your opinion about Walmart may be at least they are getting good food in the hands of people that can't afford to drop a whole paycheck at Whole Foods.
Lindsay and Bjork, the power-couple, behind the gorgeous Pinch of Yum had an information loaded presentation about Taking Your Food Blog from Good to Great! These two seem so knowledgeable and it was fun getting to hear them share a bit of their knowledge with us. I feel like I am treading water some days and most days I don't have a clue what I am doing so it was awesome to pick up some great tips as I prepare to launch a new site.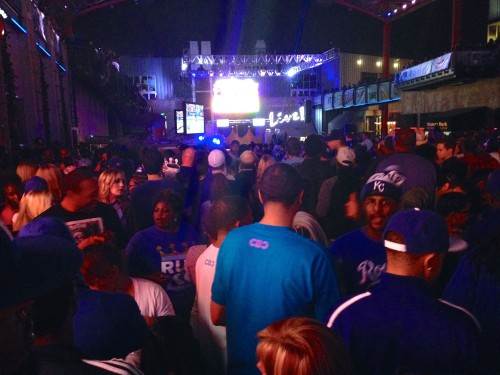 All-in-all it was a wonderful time. Alex and I got to see the Royals win game 3 on the giant screen in the Power and Light district. I am so glad they won. KC you are lots of fun when everyone is celebrating a win.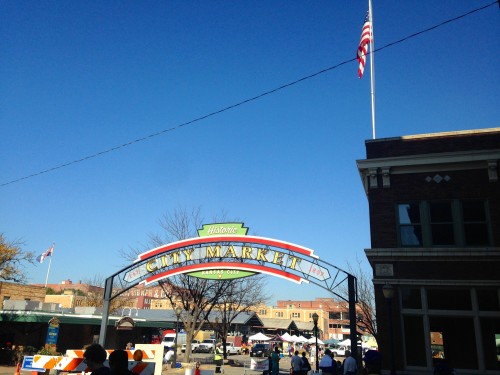 Before heading home we stopped into the new IKEA store and a visit to Kansas City River Market where I picked up some new spices. I definitely need to come back when it is in the middle of the growing season. I can't wait to see what next year's Chopped Con has to offer!