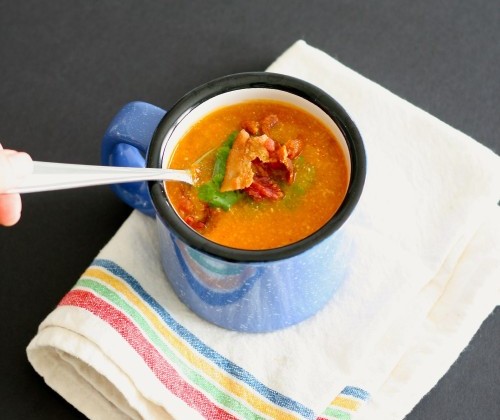 Chipotle Sweet Potato Soup
Boy, oh boy, do I have a soup for you today! Do you love sweet potatoes? (Please say yes!) Do you love chipotle peppers? (Hoping that is another yes.) Do you love bonus bacon. Of course you do! Then you are going to LOVE this soup.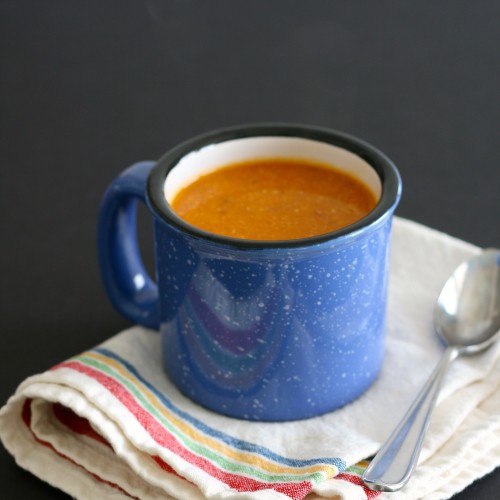 A craving for spicy sweet potatoes sort of came out of nowhere the other day. So here I am at 1 o'clock in the afternoon making soup and listening to Serial (you're obsessed too, right?!). Roasted chicken thighs were on the menu for dinner and I didn't know what I would serve with them. This soup worked perfectly.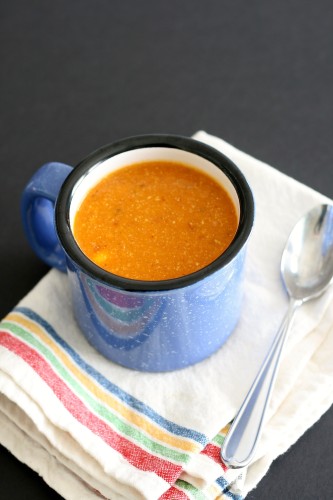 Awhile back I developed a recipe for Diabetic Living that featured Chipotle Sweet Potatoes paired with a Petite Tenderloin. If you haven't tried it yet, you should. I turned that spicy side dish into a satisfying soup.
I garnished it with a little cilantro and bacon. This is gluten free and vegetarian (if you leave off the bacon). Yay! You could make it vegan if you subbed the greek yogurt for a little coconut cream. Mmmm. This is the perfect cold weather soup. It will warm you up from the inside out.