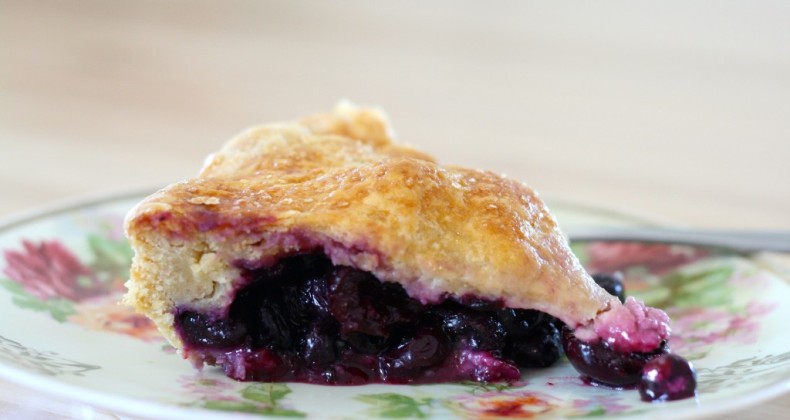 Now that I have a giant kitchen island -err I mean peninsula, my daughters are constantly reminding me it is actually a peninsula, and a functioning oven, I have no excuse not to master my pie crusts. I gave my pie dough rolling skills a workout baking up two pies for a recent dinner party. It turns out that having adequate space to roll out the dough is important. Who knew? I see lots of pie baking happening this fall.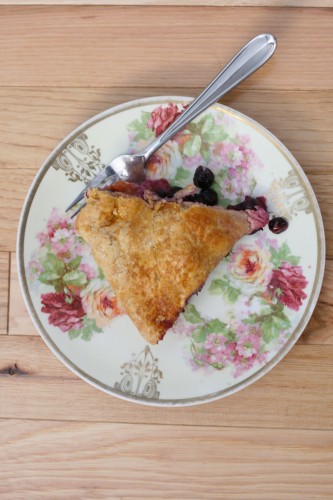 This pie uses ingredients that are on the tail end of one season and the beginning of another. Fresh Bing cherries and blueberries are still available in my grocery store however they are starting to increase in price which means that cherry season and blueberry season are coming to an end. Peaches however are coming down in price more each week. I love peach season! Each year I look forward to indulging in Colorado peaches, my fav!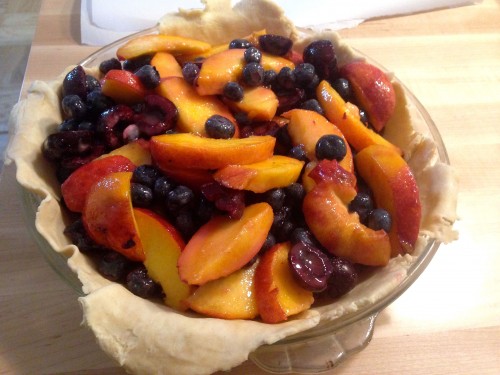 I piled the pie full of cherries, blueberries, and peaches. Not trying to wax poetic but each bite tasted like summer. Sweet juicy summer. Run to the grocery store and grab the last of the cherries and make this pie this weekend. Labor day is the perfect time to eat pie.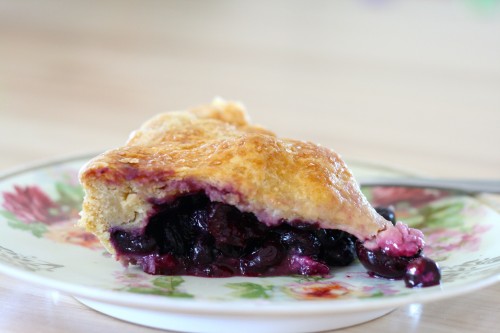 *I made a gluten free version of this pie using a Glutino brand pie crust mix which got great reviews from my friend.