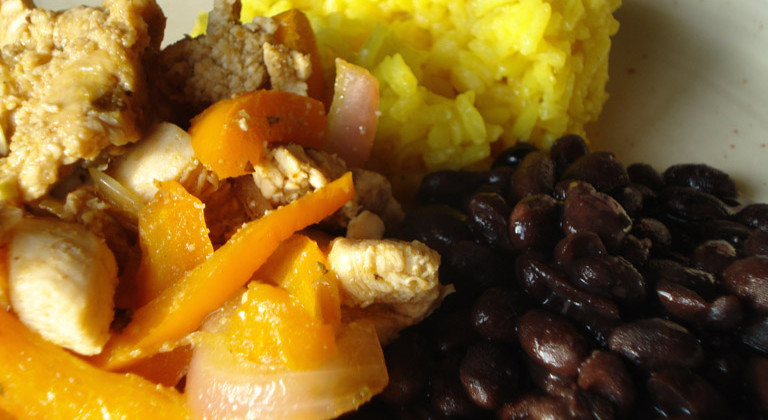 Beer and Lime Marinated Chicken Fajitas
Tonight's dinner was these delicious marinated chicken fajitas. To be honest I did not measure my ingredients for my marinade, this allows you to season according to your flavor preferences.
A quick stir-fry for the meat and veggies allows these fajitas to be done in a matter of minutes. I served my fajitas without a tortilla (to save some calories), black beans and yellow rice.
It was a very filling meal with less than 245 calories! As a bonus, this entire meal comes together in less than 30 minutes.