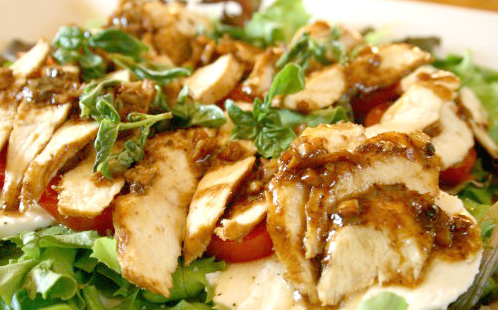 Balsamic Chicken Caprese Salad
Yesterday I bared it all when I showed you the embarrassing amount of food I had in my pantry when I thought I had "nothing to eat". With the realization that I had way more food than I thought I decided to challenge myself to cook from my pantry. Using food in my pantry and refrigerator, and not making any special trips to the grocery store. Last night I made my first meal using what I had on hand.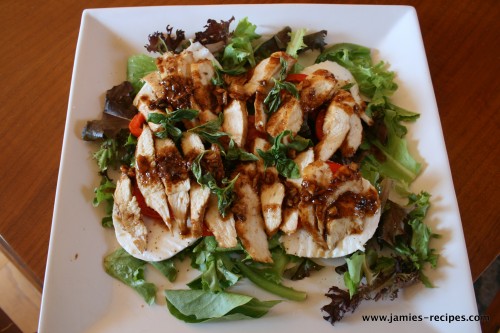 These first few meals I'm guessing will probably be easier to put together and better than the ones we eat towards the end of the challenge. Last night's dinner was so good. It makes me sad I didn't think about it earlier this summer. With a loaf of crusty bread it would make the easiest summer dinner. This dinner will make a reappearance in our meal line up.