"Sugar, spice, and everything nice" *insert record screeching noise* these pecans are far from nice. I would call them candied pecans naughty and rebellious sister. Sure some are really sweet with just a hint of spice but others are slap your mama spicy. Consider them the Russian Roulette of the snacking world. Powdered sugar and cayenne pepper transform a simple southern nut into sweet, sassy, and a little bad assy.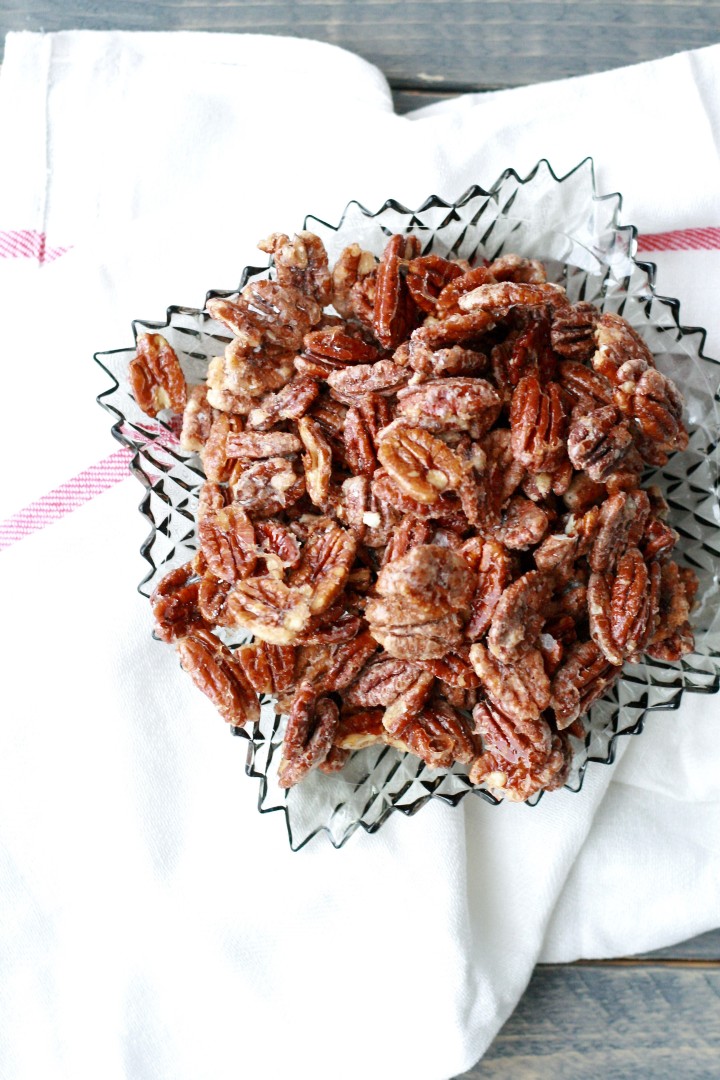 They will make a fun addition to cocktail hour this holiday season. Warning they are highly addictive! I will be buying them in bulk and making batch after batch of these bad boys.
You could just eat them as is. Oooooor you could chop them up and throw on a salad. How about a fun topping on sweet potato casserole?! Yes! New favorite ice cream topper? Uh huh! Really the uses for them are endless.
You could be a good neighbor and friend and package them up in a cute jar and give them away as gifts.
Are you a sweet and spicy person?