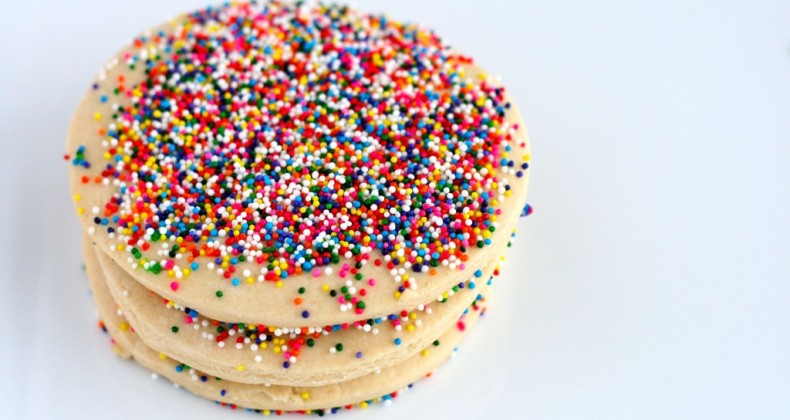 When baking for a bake sale you need to appeal to the children. The children are the ones that really drive the sales we all know that.
Our school bake sale is a little fundraiser for the PTA and I wanted the PTA to get the most they could during their bake sale so I baked up some sugar cookies that I was certain would appeal to the children. Sprinkles are the secret. Doughnut makers have known this for years.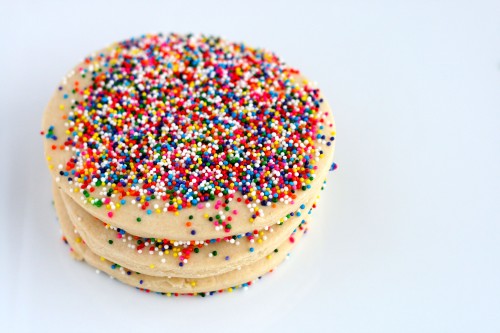 If you cover it in sprinkles the children will want it. Also make the cookies jumbo sized. Jumbo cookies make children happy too.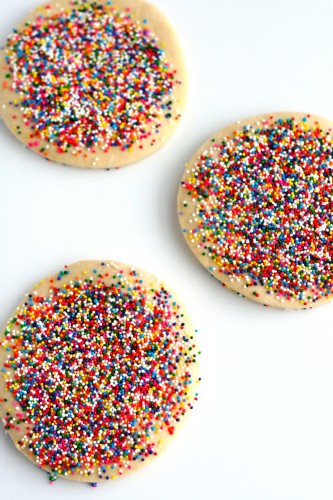 This cookie recipe is perfect for rolling out and cutting into shapes. To make these jumbo cookies I used a 3-inch circle shape cutter. You can use any shape you choose. Jumbo sprinkle covered cookies will sure be a hit wherever you serve them.