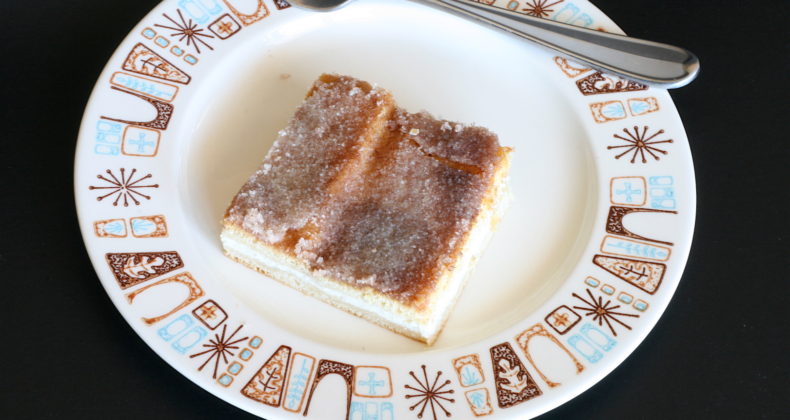 Have you ever had sopapillas before? You can usually find them on the dessert menu at your favorite TexMex restaurant. They are fried dough (mmm!) sprinkled in cinnamon and sugar (mmm) or drizzled in honey (mmm). Sounds pretty darn tasty, huh? This cheesecake isn't fried but it wouldn't pass as diet food either.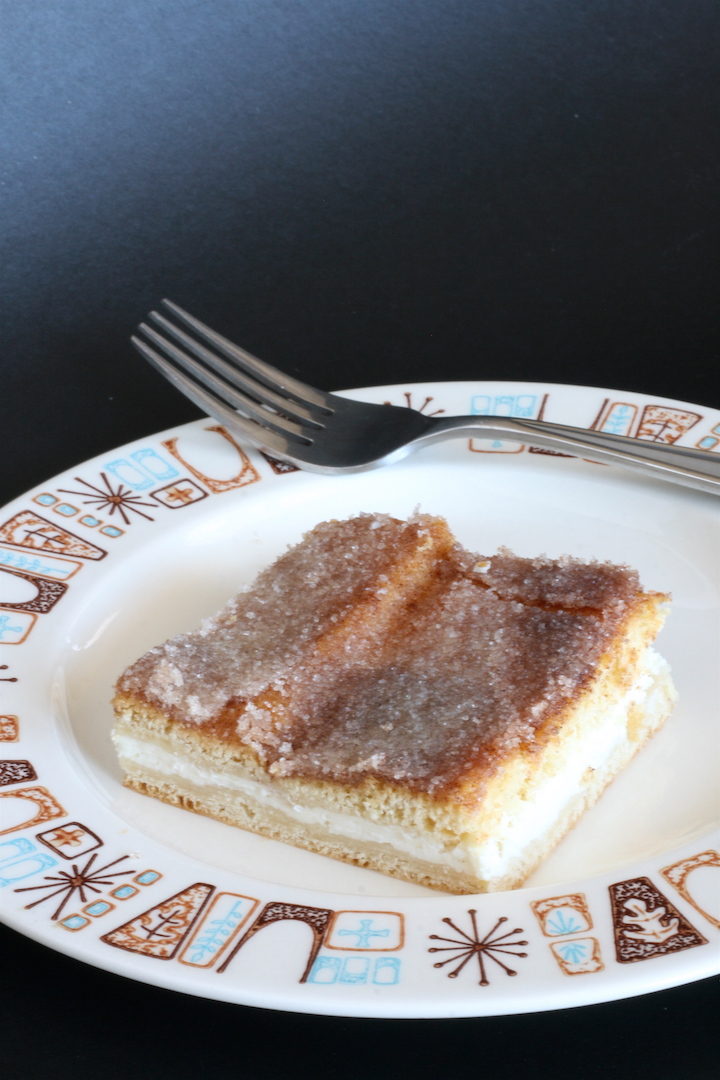 I did lighten it up a bit. While I was browsing recipes I saw recipes that called for almost 2 cups of sugar and an entire stick of butter. I figured I could making it by skipping out on a few calories and have it taste just good. Instead of granulated sugar I used powdered sugar in the cream cheese mixture, I used fat free cream cheese, and only 1 tablespoon of butter. Using Mexican vanilla gave it more of a vanilla punch than the regular vanilla extract you get in the spice aisle at the grocery store. I served these bars at a small dinner party and everyone seemed to enjoy them even though they were about 100 calories less per serving. They are a naughty tasting dessert that won't completely break your daily calorie allowance.
I case you are wondering these do pair well with a cup of coffee or tea as a sweet breakfast treat. Don't judge me I tried it only because I knew some of you would be wondering.