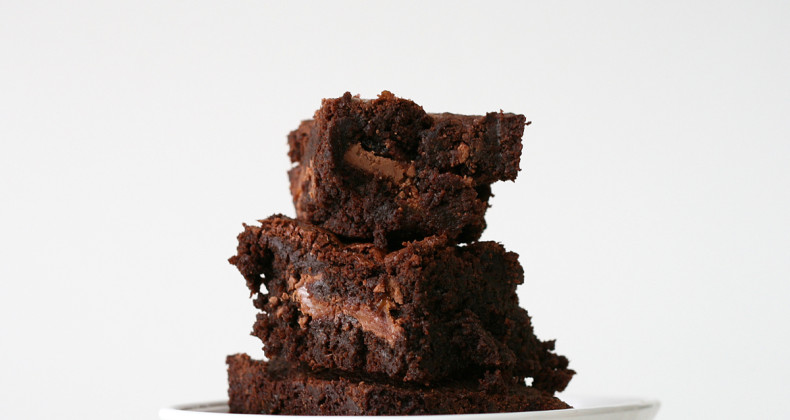 Where did Wednesday go? All day Monday I was thinking it was Tuesday which set me off a day ahead all week. I have officially diagnosed myself with "day off syndrome" I'm pretty sure its a real thing. Do you ever get a day ahead or a day behind? It kind of throws everything off doesn't it?
Usually on Thursday I feature a recipe from the archives over on my Facebook page. Since I didn't share a new recipe with you yesterday I figured I would skip the throwback Thursday feature and share a new recipe instead. These Rolo Brownies are perfectly chewy, and caramely, and chocolatey.
I haven't jumped on the candy + brownie or cookie bandwagon. Seems like bakers everywhere are stuffing candy bars, or Oreo cookies, or brownies into other baked goods. This fad just never appealed to me. If this fad sounds like something you'd like I highly recommend you check out Picky Palate for all your sugar high needs. Jenny is the Queen and possibly the inventor of the Oreo stuffed cookies. That being said, I just had to stuff these Rolos into some brownies after I had a hardcore brownie craving. I mean chocolate + caramel might be one of my favorite combinations.
If you are looking for a fun Father's Day dessert make these brownies are serve with a dollop of ice cream. If your father deserves something truly decadent then drizzle the sundae with chocolate and caramel sauce. Mmmmm. Personalize it for your dad and use his favorite candy.