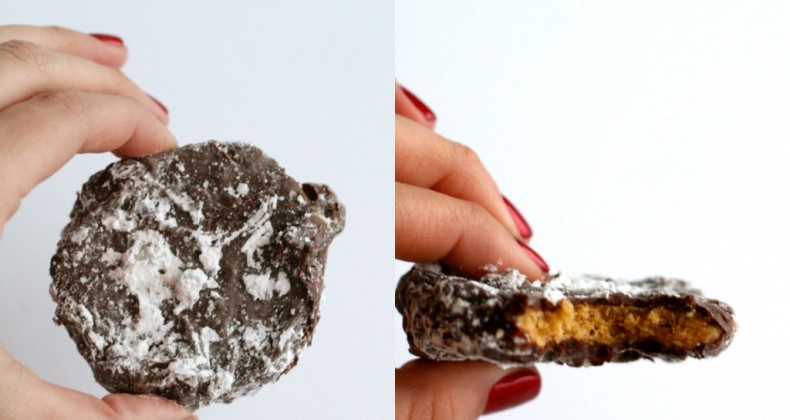 Muddy Buddies, Puppy Chow, Sweet Minglers, or whatever it is you call that addictive chocolate and peanut butter covered cereal coated in powder sugar. Seriously though. What do you call it? I grew up calling it puppy chow. Maybe puppy chow is just an Iowa name for it.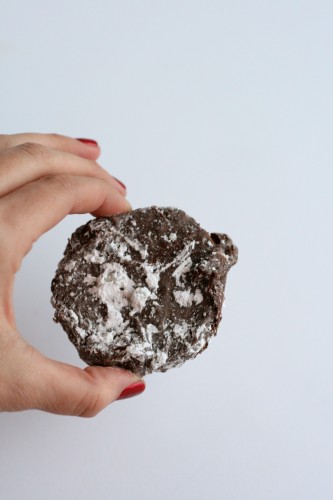 Whatever you call it you know that they are FABULOUS. Around Christmas I saw a recipe for muddy buddy/puppy chow cookies. COOKIES! Chocolate covered peanut butter cookies tossed in powdered sugar. Of course! When I first came across this recipe on Cookies and Cups I found myself asking, "Why didn't I think of that?!" It makes complete sense now that I've made them.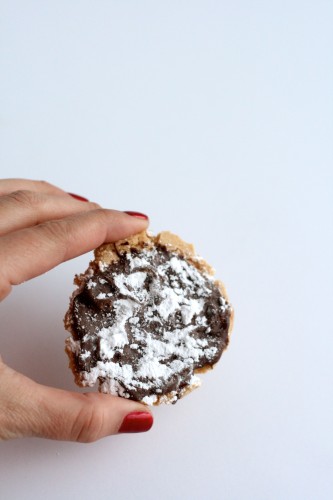 As you can see I made two versions. One is dipped entirely in the chocolate and the other one is my lazy version. The lazy version just has the melted chocolate mixture smeared on the top and dusted with powdered sugar. Dinner time was quickly approaching and the kiddos were getting fussy. You know how it goes.
If you believe chocolate + peanut butter = true love forever  then you need to make yourself a batch ASAP!