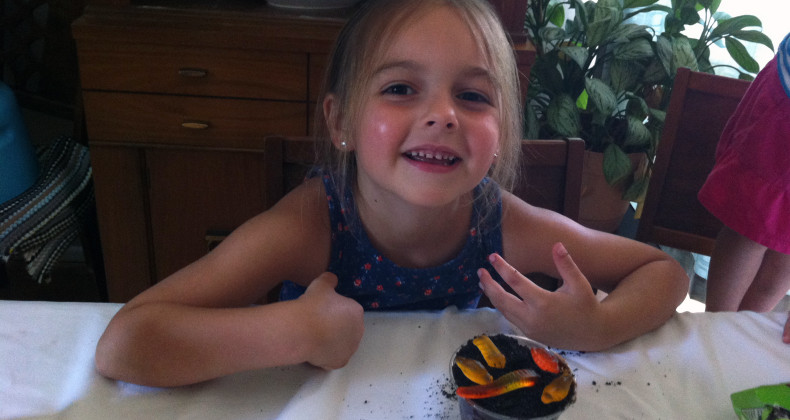 Play dates are something we don't do nearly enough, so when we do they always feel extra special. Yesterday we had a play date with friends that are getting ready to move soon. For the last few years we have gotten together during Christmas break to decorate sugar cookies, and last year we decorated a gingerbread house so I knew these girls would love it if we made our own snacks.
This is dirt cake the easy way. Pudding + Oreo cookie crumbs + gummy worms & gummy bugs = easy peasy kid friendly dirt cake!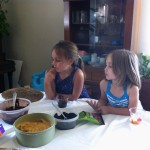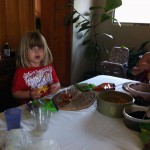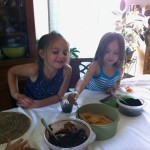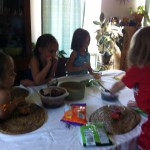 Each girl took their turn layering the pudding, Oreo crumbs, and gummies to their heart's desire.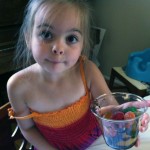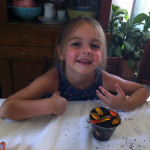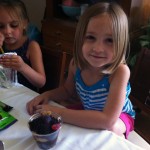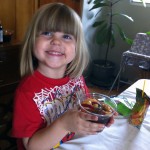 We had four very happy little girls! So grab the nearest kiddo (hopefully one that you know) and get them in the kitchen to make a fun summery dessert.
This would be a great summer barbecue activity for the little ones.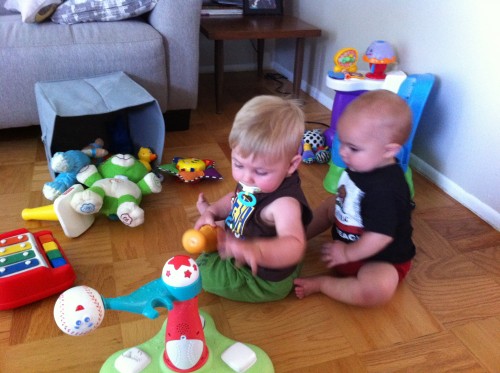 Here are the 11 months old and 10 months old brothers that were part of the play date, but too busy being on the go to have any dirt cake. 🙂
Best of luck to our friends in their new state!