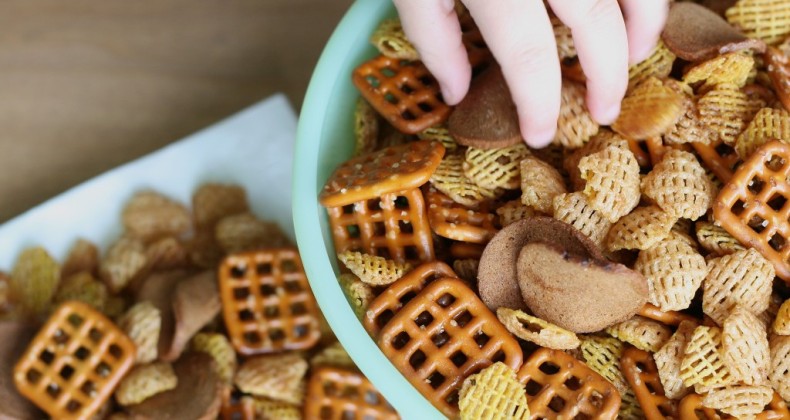 Party Mix is a classic salty snack. It usually makes an appearance at every family gathering I attend from Thanksgiving to Christmas. Kids love it, adults love it, and it pairs well with a cold frosty beer. It is nice to offer guests a salty snack alternative. Some people aren't sweets people (can you believe it?!).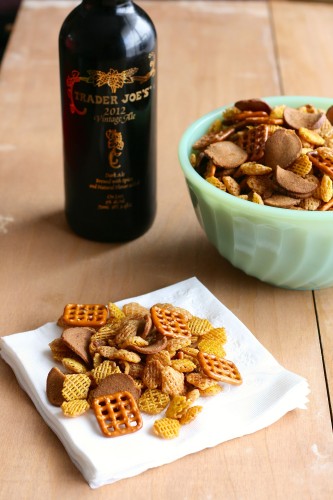 The basics of this recipe is a corn/rice cereal. I used Crispix this time around, in the past I've used a combination of rice and corn Chex cereal. Then mix in some of your favorite salty snacks. Typically you'll see peanuts or mixed nuts added in, pretzels almost always make an appearance. Cheezits or Goldfish work well too. Some people add in Cheerios -which I love in my party mix but my husband can't stand Cheerios so I left them out. When I was at the grocery store picking up worcestershire sauce I saw Gardetto's Rye Chips (um yes please!) and knew they just had to go in this party mix.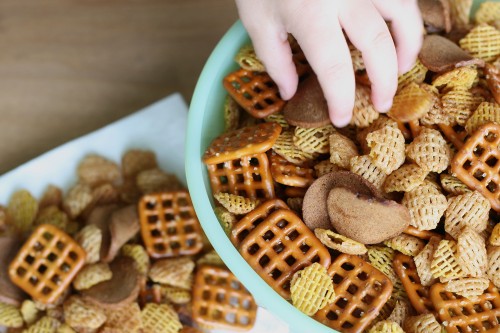 This is one of those crowd pleasing recipes. It can easily be made ahead of time and stored in an airtight container. It bakes up in an hour. Which really goes quickly since you have to taste it, um I mean stir it every 15 minutes. After every camera click Kasper kept saying, "all done mommy?" He finally couldn't take it any more and reached in to snatch a rye chip (that's my boy!). Memorize this recipe and bring it to every office potluck and holiday gathering you are invited to. You will be loved.