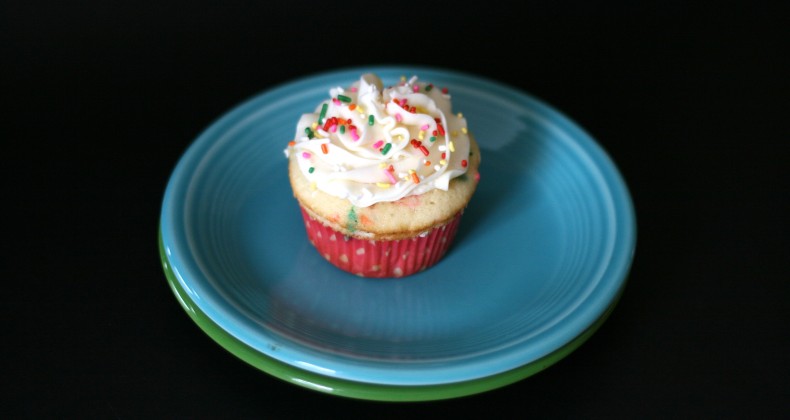 Homemade Funfetti Cupcakes
How was your weekend? I have to say I had one of the best weekends. Friday night I hosted a small dinner party where I made (deconstructed) paella, tapas, and a build your own sundae bar for dessert —will post about the dinner party soon. On Saturday night we grilled pizzas and the neighbors popped over to share dinner and stories —will post about the grilled pizzas soon too. Then on Sunday my darling Penelope had her very first dance recital which was so adorable. Delicious food, visiting with wonderful friends and family, beautiful weather, a lovely thunderstorm, and watching my daughter on the stage for the first time was so joyous.
So to continue on the joyous high from the weekend I thought the perfect recipe to share would include sprinkles. Sprinkles = happiness, don't they? If not they should. Funfetti cupcakes have been a birthday favorite since I was little. The spring seems to be a popular baby shower/bridal shower season and funfetti cupcakes would be the perfect addition on the dessert table.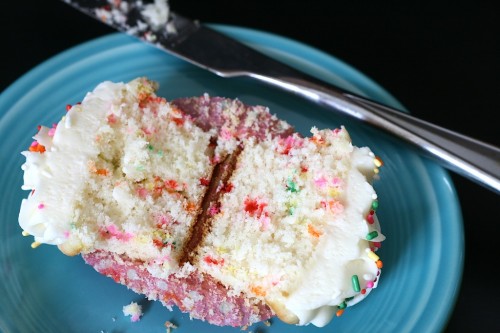 The best part of making homemade funfetti cupcakes is that you can pick the color of your sprinkles. I went with a multicolor sprinkle since I wasn't making these for any particular event. Baby gender reveal parties seem to be a thing –what about using all pink or all blue sprinkles in these cupcakes? For bridal showers you could use the bride's wedding colors. Use school colors for graduation cupcakes. With the endless sprinkle colors you could make funfetti cupcakes for every event and have coordinating sprinkles.