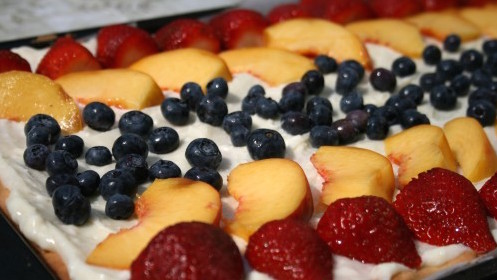 Fruit pizza is a classic party favorite. In high school, I worked at Hy-Vee (a local grocery store) in the produce department. Every Saturday and Sunday I would make dozens of vegetable and fruit pizzas. It was fun getting to make pretty designs using the fruit. I probably made hundreds of each when I was working there, and it has been since high school (nine years ago) since I've made one. It seems so silly since it is so easy to make and easily adapt to whatever fruit is in season.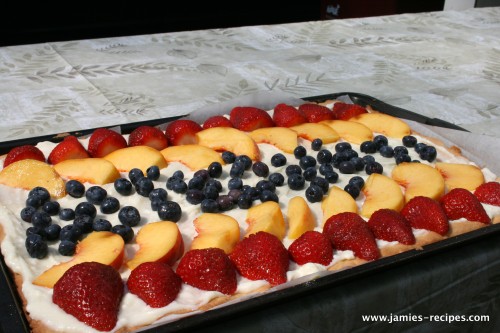 A simple sugar cookie dough, cream cheese frosting, and top with whatever fruit your family likes would make a beautiful fruit pizza for a brunch, picnic, or a barbecue gathering. My two little girls who love to help in the kitchen enjoyed rinsing the berries and pressing the cookie dough into the pan. They enjoy helping any way they can.
Check out your farmers markets for fresh local berries.