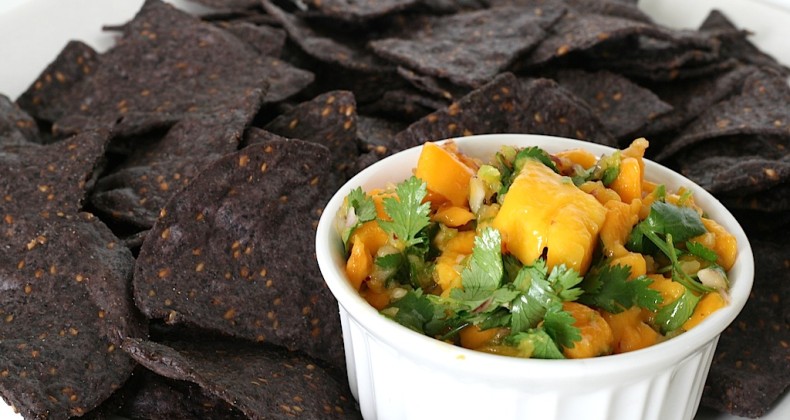 This Sunday is cinco de Mayo, the fifth of May, the date is observed in the United States as a celebration of Mexican heritage and pride. It is a little like St. Patrick's Day but this time everyone gets to pretend they have Mexican heritage instead of Irish. And if you are like me without a drop of Mexican blood (to my knowledge) in me, you can cook up some tasty food and appreciate the Mexican culture. If you are in or around Omaha this weekend check out the great Cinco de Mayo celebrations. A parade, some of the best food, a carnival, live music and so much more.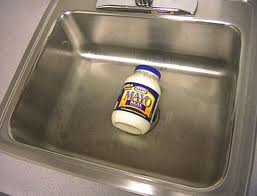 On this date I usually receive a text message from my husband with the above photo. He is such a jokester. If you have been a long time reader you know my love of Mexican food runs as deep as my love of breakfast food.
Have you had fruit salsas? They are a perfect combination of sweet and spicy. Me gusta! Champagne (Ataulfo) mangos are all over the produce aisle here. I LOVE them for breakfast served up with plain Greek yogurt and whatever nuts I have on hand. Today though they make the perfect appetizer. Go pick up a few mangos and get ready for a wonderful happy hour appetizer. Happy Cinco de Mayo!