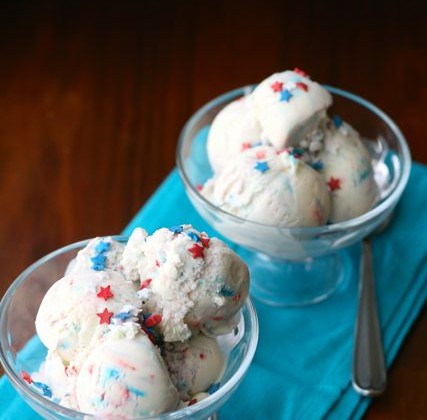 Festive Funfetti Ice Cream
Hold on to your hats folks I have an easy-peasy recipe to cool you off this weekend. Bonus this recipe only has five ingredients. While it mixes together easily –no heating cream or tempering eggs required, it does need several hours in the freezer to become solid. So plan ahead slightly. Make this tonight or in the morning before you plan on serving it.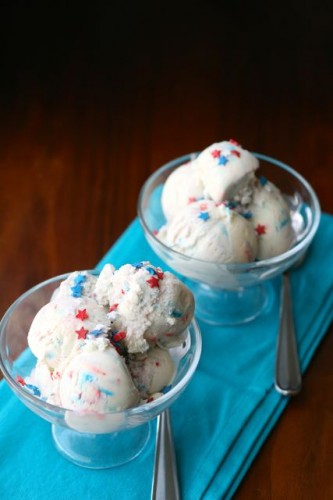 July is National Ice Cream month. In fact if my Google search is correct this is the 30th anniversary of Ice Cream month becoming official thanks to Ronald Reagan. So as a true patriot I am bringing you this patriotic ice cream. Hopefully there will be many more ice cream recipes shared this month. So dust off your ice cream makers and get cranking with me. (I have the Cuisinart 1 1/2 qt Ice Cream maker)
Birthday cake flavored items have taken the food industry by storm. You can find birthday cake Oreos and M&Ms, candles and lipgloss. I couldn't think of a better flavored ice cream to celebrate Independence Day. So whether you are making this for someone's birthday or for America's birthday your guests will love you.
Have a happy and safe holiday weekend!