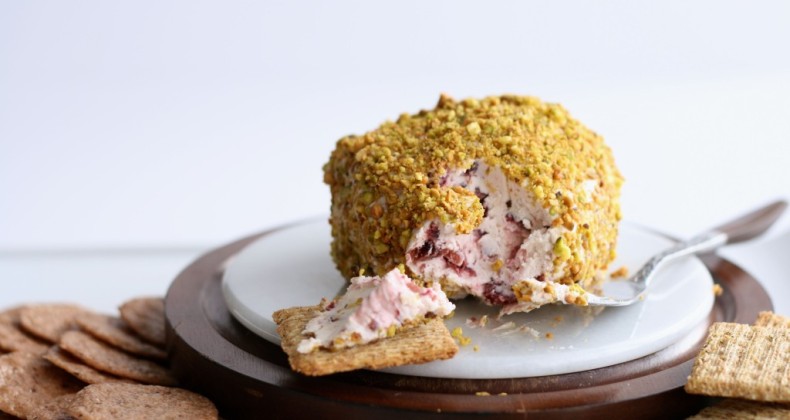 Cranberry Goat Cheese Ball
Are you hosting a holiday gathering this year? Whether it is a potluck office party at work, an appetizers and cocktails party with friends, or you just need something to nibble on after all that gift opening this cheeseball fits the bill.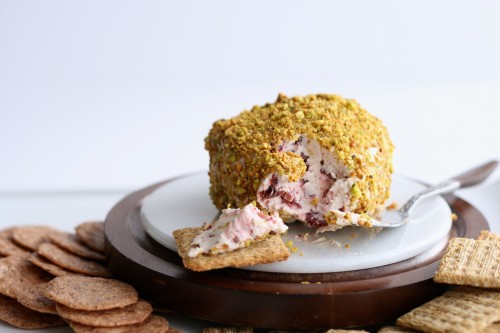 I like to think it is quite festive getting the red from the dried cranberries and the green from the pistachios. If you are feeling extra fancy roll this into individual bite-sized balls instead of one large cheeseball. The tart dried cranberries paired well the honey sweetened tangy goat cheese is a match made on a cracker. Mmmm, goat cheese how I love thee.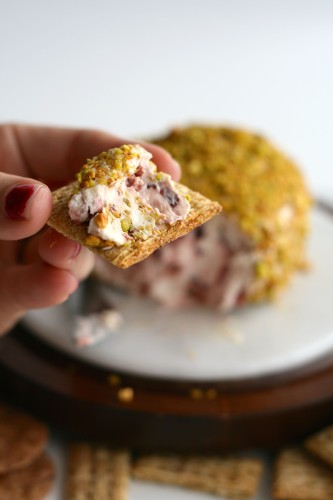 If you don't think you like goat cheese I'd recommend trying it in this fashion. Goat cheese and cream cheese are combined to make the cheeseball. The cream cheese does take away some of the "goatiness" and makes for a pretty neutral tasting cheeseball. Like my children say "try and you'll like it."
Tip: you can make this cheeseball in advance, wrap it in plastic wrap, pop it in the freezer until 24 hours before you want to use it, then transfer to the fridge to thaw. I didn't notice any deterioration of quality when I saved one to serve for Thanksgiving.