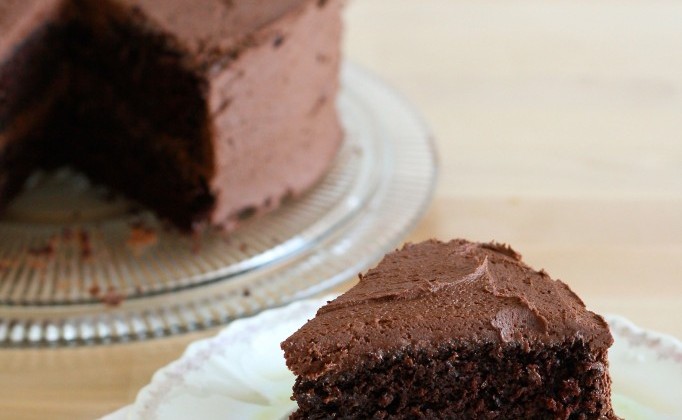 Chocolate Layer Cake with Whipped Chocolate Frosting
With Valentine's Day quickly approaching I thought I would share the most decadent chocolate cake recipe. Over the years I have shared several chocolate cake/chocolate cupcakes recipes with you. What can I say, I really like chocolate cake, and so does my mother-in-law, so each year I have a great excuse to come up with another more chocolatey cake for her birthday. Pretty great, right?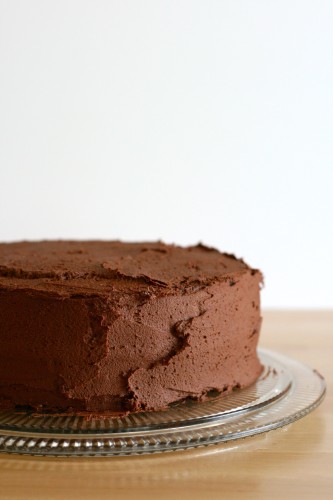 This cake will elicit "oooo's" and "aaahhhh's" and "oh baby's" from the eater. Which rank right up there as the best compliments ever.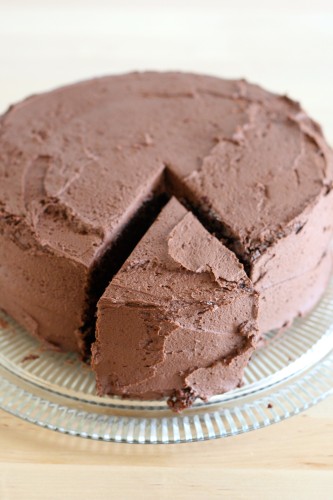 I can't believe I have been holding out on you. My mother-in-law's birthday is in July. JULY guys! Like seven whole months ago. I promise to never keep a recipe like this a secret for seven whole months ever again. Think of all the chocolate layer cake you could have been eating.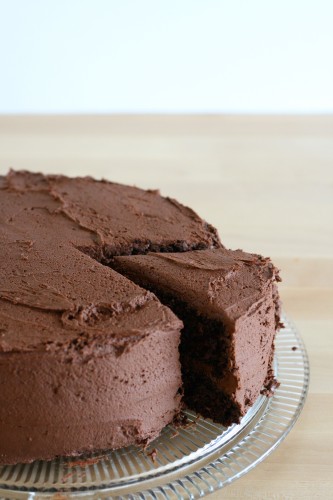 Please consider this a special valentine from me to you.
A truly decadent chocolate cake with a light and fluffy whipped frosting.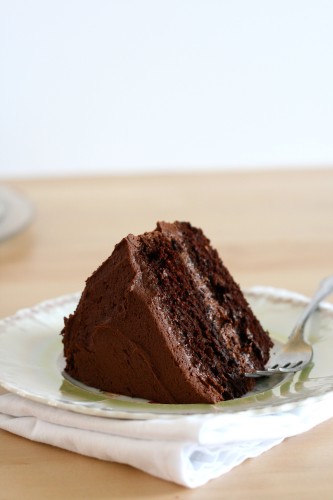 In the past I have used coffee or espresso when making chocolate desserts. The coffee brings out the chocolate flavor. Making it so rich. If coffee isn't your thing you could use water.
The whipped frosting is so light. I am a picky frosting person. Usually when I eat cake I end up scraping off half of the frosting but not with this cake. It is so light and airy and perfectly chocolatey without being overly sweet. It tastes wonderful off a spoon *ahem* I can imagine it would.