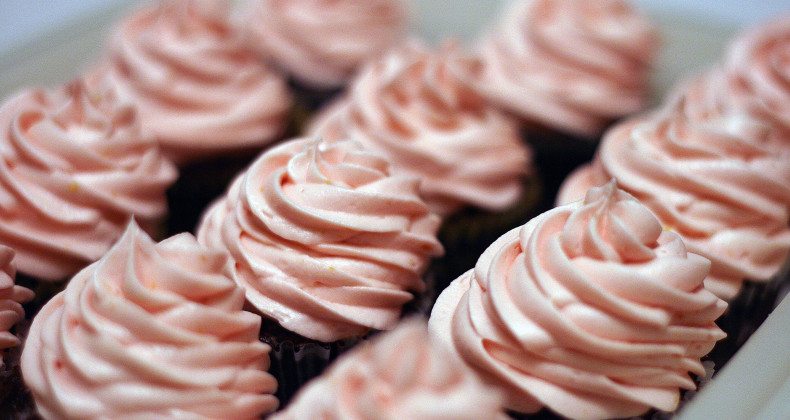 Chocolate Cupcakes with Blood Orange Cream Cheese Frosting
The theme for this week is frosting. I wanted to make a frosting I've never made before but I wasn't sure what that frosting would be. I was inspired when I opened up the refrigerator and saw the blood oranges I had picked up at the grocery store last weekend. Do blood oranges remind anyone else of Dexter or is it just me?
While reading internet news and such this morning I discovered it was National Chocolate Cake day… who knew? Seriously though, who comes up with these "national" food days. While the recipe I am sharing today isn't a chocolate cake, you could use this frosting to decorate your favorite chocolate cake and celebrate this holiday.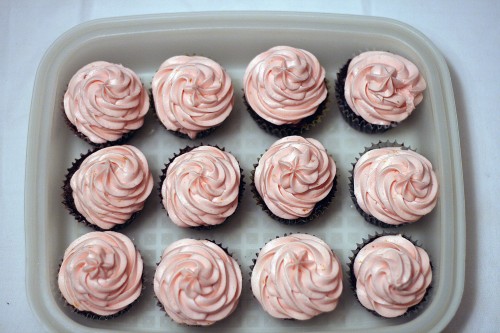 Blood oranges really don't differ in flavor than your traditional navel orange, but they do have a beautiful bloody red inside. When making the frosting try to use the juice from oranges that have the reddest insides in order to get that pretty pale pink color. These would be perfect for Valentine's Day, a bridal shower, or baby shower for a little girl. You get a delicate pink colored frosting without the need for red food coloring. Plus the frosting tastes delicious!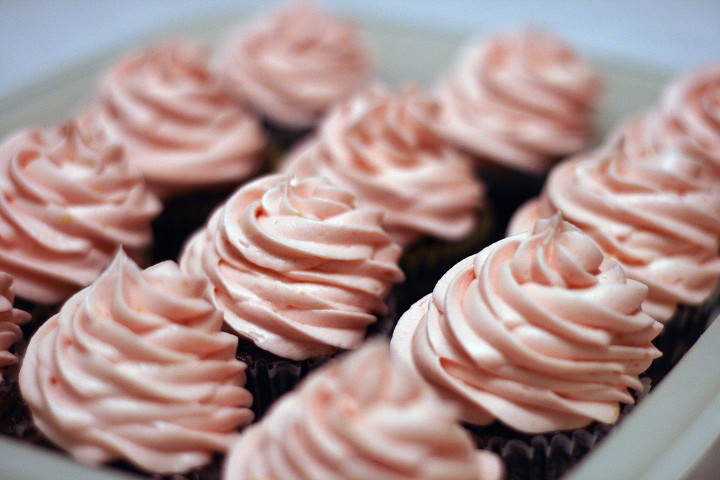 What is your favorite frosting? I think my favorite frosting I made was a dulce de leche buttercream for a friend's birthday cake. Yum!