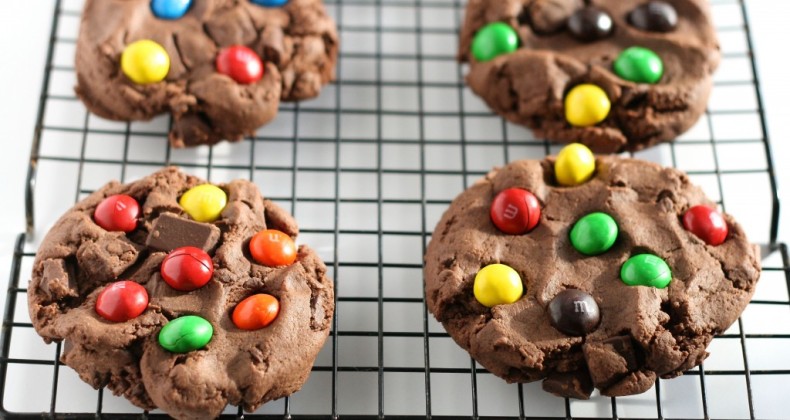 Chocolate Chunk Peanut Butter M&M Cookies
What I love about food blogs is all the different experimenting people are doing in their kitchens. What is great is that they then share those experiences with the world via their food blog. They allow us to try something new in our kitchens or remind us of some cooking method, ingredient, or dish that we had forgotten about.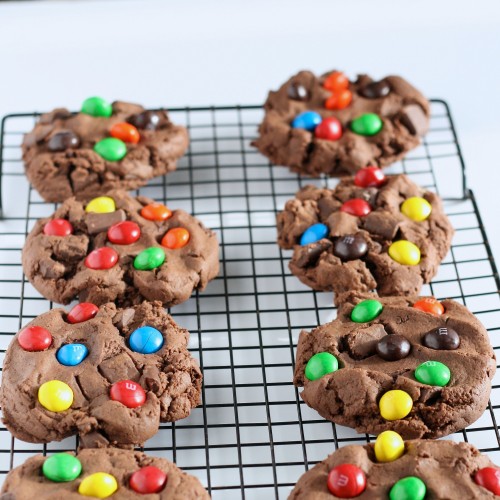 This happened to me recently. I was reading my daily blogs and came across this cookie post from Chelsea. It reminded me of the chocolate chip cookie recipe my mom used to make when we were little and it called for cream of tartar. I had forgotten about that ingredient. Chelsea also mentioned two other "secret ingredients" (cornstarch and oat flour) in her cookies. I have been using cornstarch in my cookies for years now in the form of instant pudding and just plain cornstarch. While her recipe called for oat flour I skipped it when mixing up my cookies this time. Oat flour cookies are on my list though!
She explained what cream of tartar does to the cookies. It adds a bit of chewiness and it also helps keeps these jumbo cookies from puffing up too much. Pretty cool!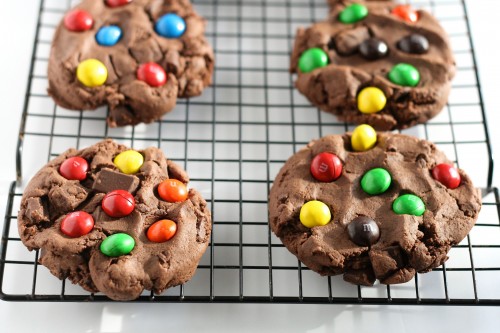 Everyone loves the combination of peanut butter and chocolate. Right? If you don't, I'm not sure we can be friends. Well I know I love that flavor combo. It is hard for me to believe that this is the first recipe I am sharing with you where I used one of my favorite type of M&M's. The peanut butter M&M variety is off the hook. Please still say off the hook, right? The first time I used these massive peanut butter stuffed M&M's in a cookie was when I subbed them in my monster cookies. Try it. You'll like it!
These are some large and in charge cookies. It is totally big cookie season right now. Impress everyone at the PTA bake sale with these jumbo cookies packed with peanut butter M&M's AAAAAND chocolate chunks.