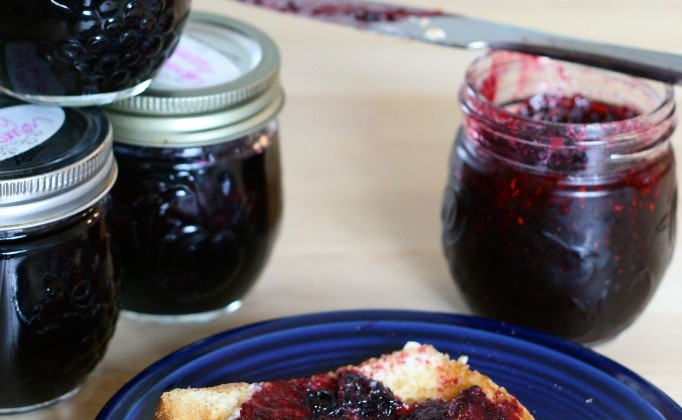 This is my third summer canning jams. When I started I honestly didn't know what I was doing. Canning wasn't a foreign concept to me though. Mom canned so many tomatoes and beans when I was growing up. She still does. Hopefully next year will be my year to have a bountiful garden, giving me enough produce to preserve for winter.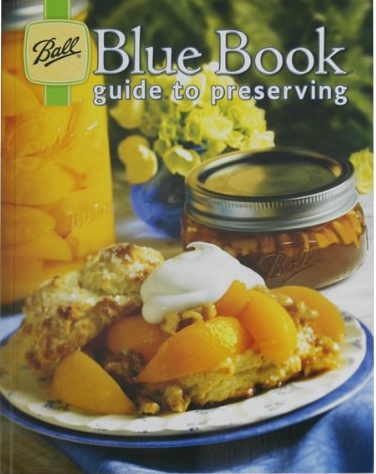 If you are new to canning don't be intimidated. Go pick up a copy of the best known canning book out there: Blue Book Guide to Preserving by Ball. They are the makers of the canning jar so you'd think they would know a thing or two about canning.
For someone who was so nervous the first time she started canning I have to say that I love making jams. Like really, really. Canning jam allows me to make some for me and my family to enjoy but it also lets me share with friends. A jar of homemade jam would make a wonderful hostess gift. Last year and the year before I listed canning as one of my food goals for the new year. This year I am coming through.
I made this jam last year too but we ate it so quickly I didn't have any photos to share with you. Blueberry Cinnamon Jam might raise a few eyebrows, especially for the non-adventurous eaters, but trust me on this these two work so well together. There is only a tiny bit of cinnamon in the entire batch. Just a nice background flavor. My daughters went through this so fast last year for school lunches I made a double batch this year and I am contemplating on canning some more this week just in case we finish it before the end of the school year.
Canning does require a few supplies specifically half pint jars, lids, and jar rings. You can read more about canning supplies on my Strawberry Vanilla Bean Jam post.