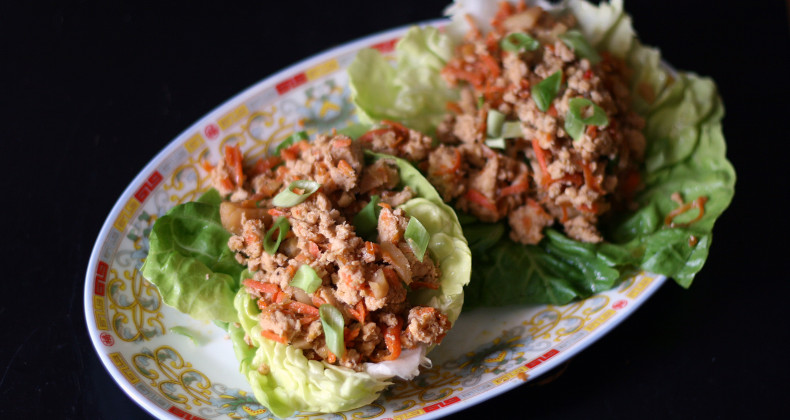 Asian Turkey Lettuce Wraps
Doesn't time seem to be on warp speed during the summer? I have had the best intentions on sharing delicious summery foods with you but somehow I find myself completely wiped out at the end of the day with no time left to blog. Are all your summer hours spoken for too? It has been almost a year since Kasper was born and I am still trying to find a rhythm to my days. Currently our rhythm is a little syncopated. 🙂
It has been a crazy hot summer! So many days with temperatures over 100 degrees F! I love the summer, and the hot hot weather, but one problem I encounter summer after summer is I never feel like sitting down to eat a full meal. I'd much rather snack. After all snacking doesn't require slaving over a hot grill or heating the whole house up cooking dinner. All day snacking isn't ideal for a family.
This weekend I figured out something that is light and easy, AND doesn't require heating up the entire house. In fact, you can sit down and eat in about 15 minutes after you started cooking.
You could serve these as is for a quick pool side appetizer or along side fried rice for a complete meal.
What are your favorite hot weather dinners?