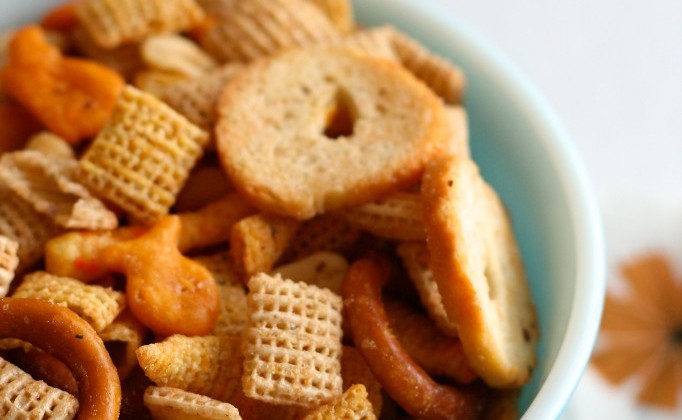 A Snack Mix for all your parties
It is March! It is Madness! Do you follow college basketball? Have you filled out your bracket? Are you entered in a pool (not the swimming kind)? My answer to all three questions is no.
I do read/watch the news however, so I stay well enough aware, since sports are important news stories (cough, cough). University of Nebraska and Creighton University are our two local/state teams in the tournament and I like to stay semi informed so can I understand what people are talking about when they reference those two teams. I also check-in on the Iowa Hawkeyes since my brother is an alum and mega fan. Mainly so I know when I can tease him about his team and make winning bets against the Hawkeyes (I just recently won such a bet and can't wait for my brother to buy me that giant beer this summer!)
My most favorite thing about sports though is the camaraderie and food surrounding the events. The food usually involves something you can stuff directly in to your mouth using only one hand because the other hand obviously is holding an ice cold beer. Sports food, depending on the sport/season, is usually grilled meat, something cooked in a crock pot, pizza, chicken wings, or snack type foods. And I love them all.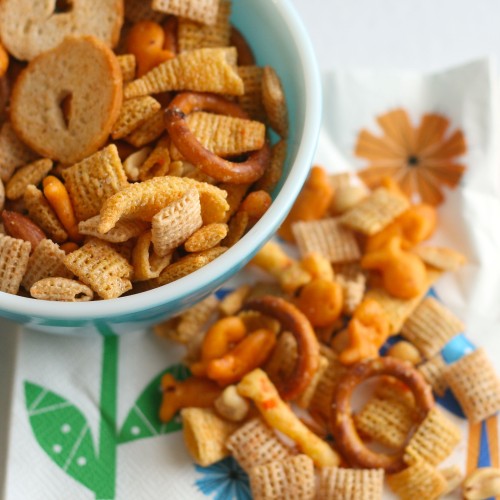 This snack mix makes a ton. I mean you need to mix it up in a garbage bag there is so much snack mix going on. Which is perfect if you are planning on having a sports watching party. My sister-in-law makes this for Christmas every year and we munch and munch on it throughout the holiday. I figured it would make a wonderful snack to bring to a sports watching party. I made it and brought a gallon ziplock bag over to the neighbors' house for the Super Bowl. Pull out your unscented -this is important! garbage bag and mix yourself up a batch of this snack mix to enjoy while you are cheering on your favorite team.
If you're interested in watching my teams play Nebraska plays Baylor at 11:40 central today. And Creighton plays Louisiana at 2:10 central today. Go Huskers! Go Jays! According to the sports dude on the news if both Nebraska teams win it looks like they will play each other, which would be exciting. Go team!