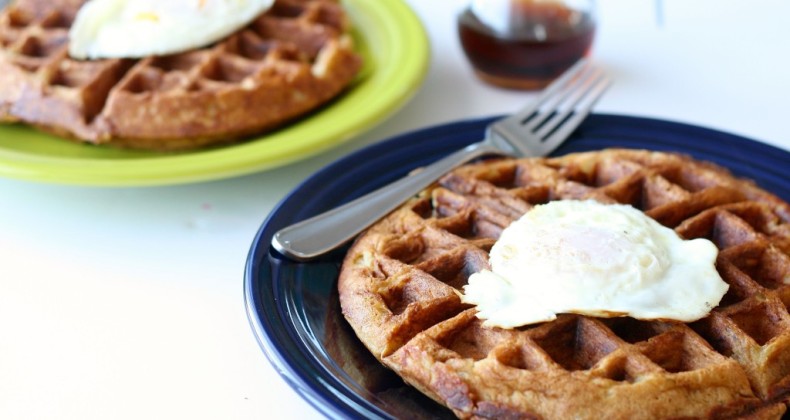 Sausage & Cheese Filled Beer Waffles
I hope everything about the title has you drooling. Last year Alex bought me the mother of all waffle makers. One where I can bake up TWO waffles at once. Seriously it is awesome. I've hosted several brunch parties since first cracking open that heavy Christmas present. At the beginning I experimented with several waffle recipes before falling in love with these light and airy, buttery and crispy, waffles.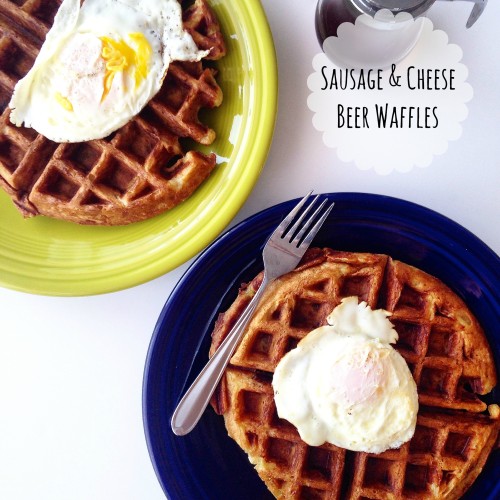 A new year needs a new waffle recipe. When I saw the Beer Waffles posted on The Sugar Hit earlier this month I knew I needed to give them a try. A savorier waffle for brinner. Tell me you love brinner (breakfast for dinner) too. If you haven't ever had breakfast for dinner you MUST make these waffles for your first brinner. You will be hooked!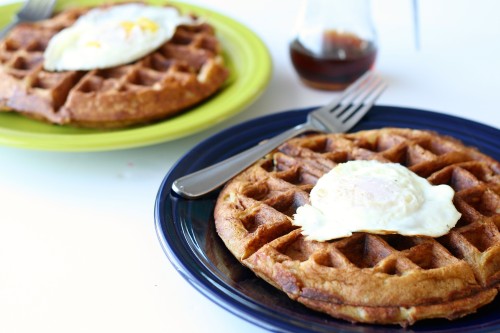 A good quality shredded sharp white cheddar and crispy browned sausage links are mixed into the beer laced waffle batter giving you a cheesy, salty, and malty flavor explosion. So satisfying. Throw a fried egg on top of that ish and you are set!