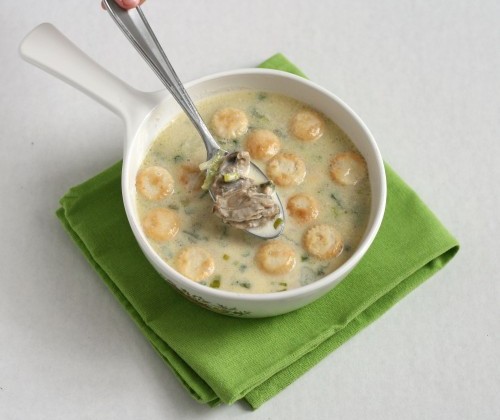 Oyster Stew for Christmas
One (of the many) reasons I love holidays is because they that in tradition. Christmas seems to be the perfect holiday that is overflowing in tradition. Every Christmas Eve we would go to my mother's parents and every Christmas day we would go to my father's parents. Christmas morning we would open our stockings in our PJs then open our gifts before getting ready to drive up to Grandma's house.
Grandma Bonnie (my mom's mom) would have an ever changing menu, many times the grandchildren would help dictate what we were eating, tacos one year, soups another, a dinner of only appetizers happened a couple times I think which I loved. Grandma Elaine (dad's mom) would always serve a repeat Thanksgiving dinner. Ham, turkey, dressing, mashed potatoes, the whole nine yards. I excitedly looked forward to both dinners.
Some families I know always ate Prime Rib on Christmas Eve others would always come home from the Christmas Eve service and enjoy a buffet of soups. Â There are families out there that always have Oyster Stew. Oyster Stew wasn't part of my family tradition but that didn't stop me from trying it. My girls liked the creamy broth and left the oysters behind. Which I thought was a little odd since the creamy broth tasted just as oystery as the oysters.
If you want to try a new soup/stew that is shockingly easy give oyster stew a try. I had no clue how basic it was. It was one of the quickest soups to put together. Quick and easy + seeped in tradition, I love it. If your first reaction to oysters is to shudder, I'd say give them a try in soup form since they are throughly cooked. Everything tastes better with butter and hot sauce, right?! This soup is very comparable to a luscious cream of mushroom soup (not that junk in the can). Plus did you know oysters are an aphrodisiac? Merry Christmas!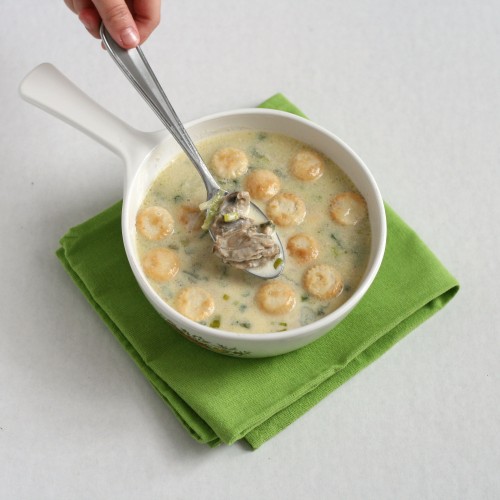 My favorite products to make this recipe easier: