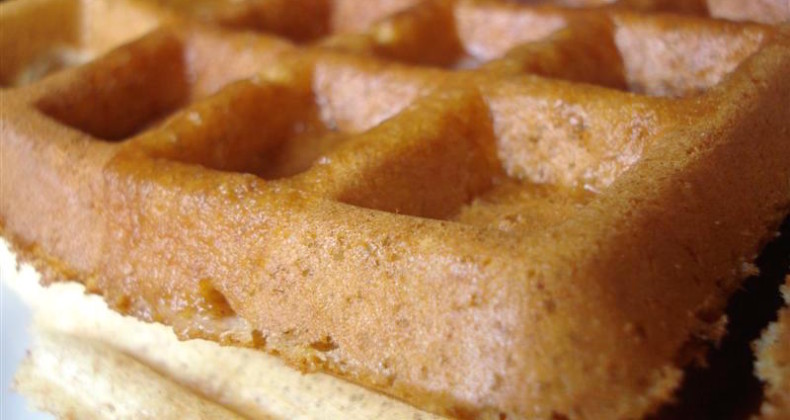 Homemade Whole Wheat Waffles
Lately I have been on a whole wheat flour kick. I have been incorporating this delicious grain into many of my baking adventures. My palate has really matured over the years. I remember when I was little my mom almost always bought whole wheat bread; eating would make me gag. I was totally a cottage white bread little girl. My mother-in-law made me a sandwich on Sara Lee's Whole Wheat Bread with Honey. This changed my perception on wheat bread, and now it is the only sandwich bread I buy.
Haven't eaten wheat bread in awhile? Why don't you start simple and have whole wheat pancakes or waffles. Wheat is an excellent source of fiber and iron. These waffles are delicious, in fact, my two year old ate an entire four square waffle herself. The entire time she was eating it she kept saying "Yummy momma, mmmm." I don't think I will ever miss waffles made with white flour. I am a changed waffle eater.
Top your waffle with sugar free syrup (extremely low in calories) and you have yourself a low calorie and filling breakfast.