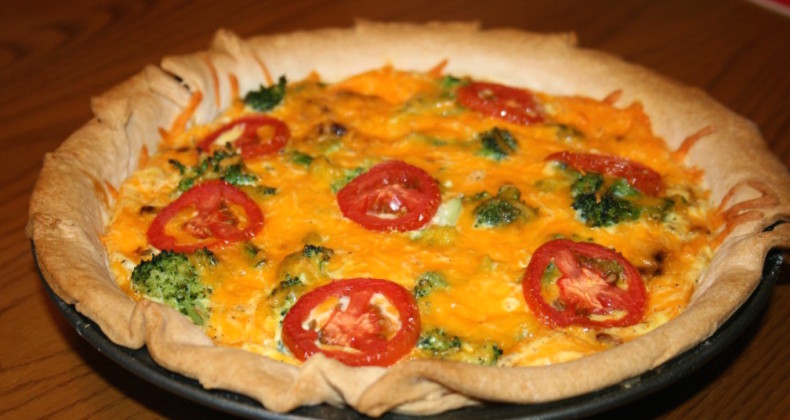 Broccoli was another ingredient in my box of produce from Black Sheep Farms. My husband loves broccoli. Currently my favorite way to enjoy broccoli is serving it roasted (directions at the bottom of the page). Since it is Father's Day weekend, I am doing a special recipe for my husband. Broccoli Quiche.
I made a ham and broccoli quiche, and a sausage and broccoli quiche. You can use your favorite breakfast meat or leave the meat out entirely. Brunch type foods are my favorite and these quiches are no exception. It is a great way to use ingredients that are in season.
The great thing about this recipe is that you can choose the ingredients according to your personal preferences, it is also a great way to use up your leftover meat and veggies. Another great thing is that aside from the pie crust, I could find all the ingredients at my local farmers market.
Buy Fresh, Buy Local, and eat a damn good meal!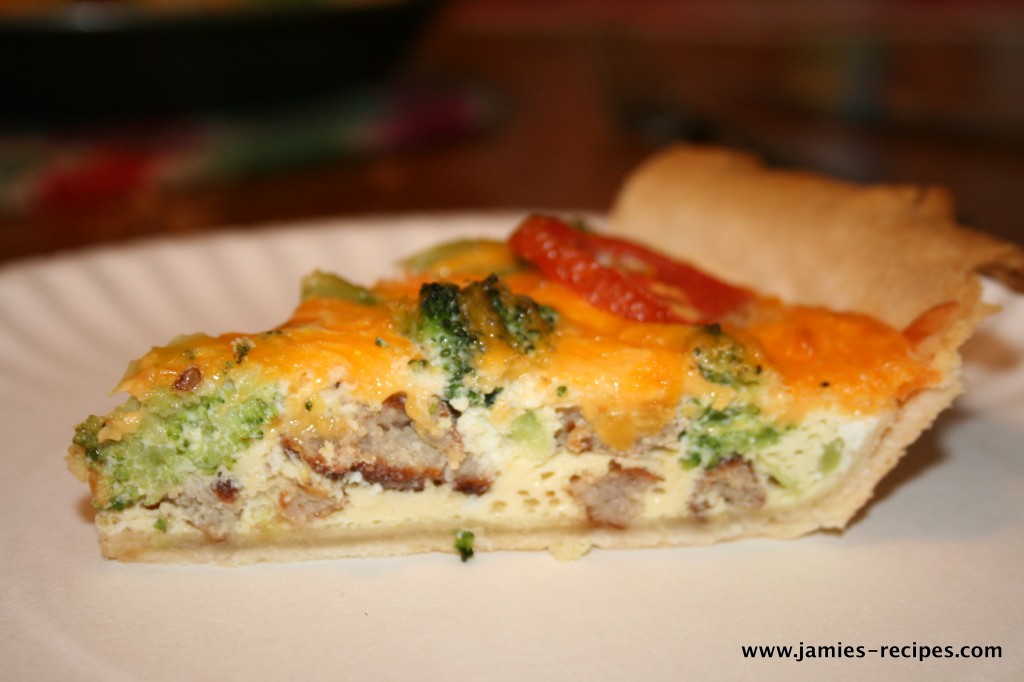 OTHER RECIPES USING BLACK SHEEP FARMS PRODUCE:
Beet Greens and Garlic Scapes with Pasta
Tom Thumb Lettuce Salad with Strawberry Vinaigrette
Baby Bok Choy Pesto