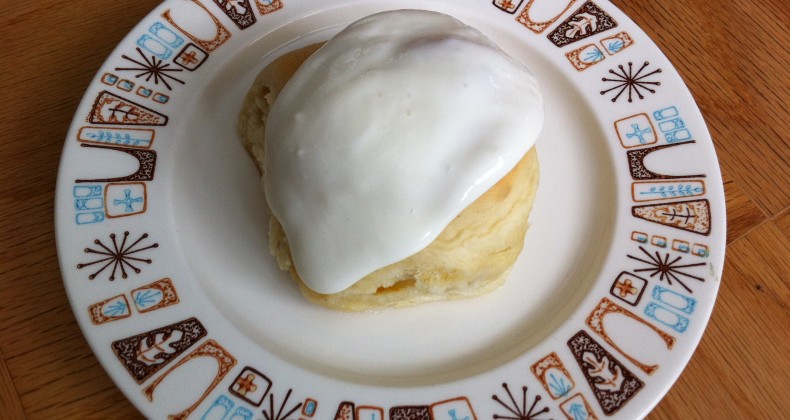 If you have been reading for awhile or you know me personally then you know breakfast holds a special place in my culinary heart. So needless to say I was really excited to see the theme for this past week's baking challenge was breakfast. I was even more excited when I was at Hy-Vee and I saw some adorable mini lemons -they were actually Meyer lemons on display. Ages ago I had bookmarked a recipe for Meyer lemon sweet rolls but couldn't find them in the store.
The Meyer lemons came home with me, and I finally could make these beautiful rolls that sparked my attention so long ago. Plus Alex recently bought me a new dough hook for my KitchenAid mixer so I needed a reason to give it a good test run. I'm happy to report the dough hook did it's thing perfectly and the rolls were delicious too 🙂
The rolls are soft and ever so slightly lemony. It pairs well the with sweet cream cheese frosting that I squeezed in some of the lemon juice for a nice tang. Even though we finally have some snow in Nebraska, I couldn't help thinking about Spring while enjoying these rolls.
If you don't see Meyer lemons in your grocery store you could always use whatever citrus was available. Navel or blood oranges would be good!
Are you a breakfast eater? What is your favorite breakfast food?