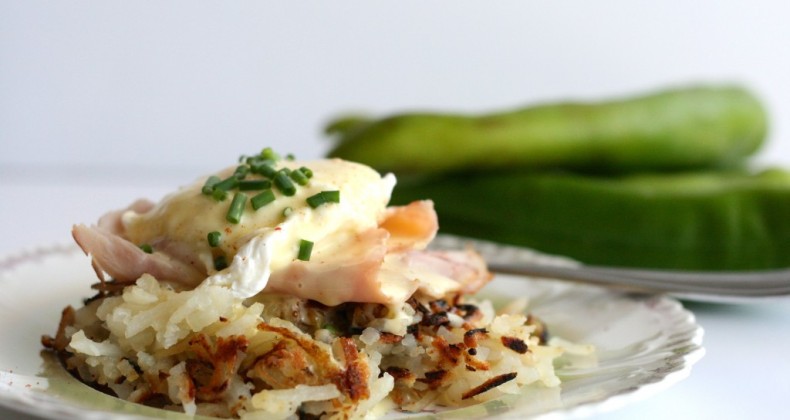 Hatch Chile Hash Brown Eggs Benedict
Are you noticing a Monday trend around here? Most recipes I post on Mondays tend to be breakfast themed. The weekends are the best to make a big breakfast. Plus day time light is great for food photos too!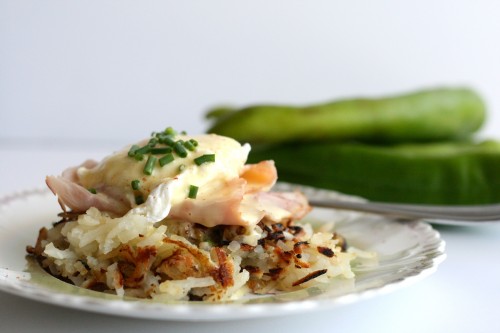 Recently I received a GIANT box of Hatch chiles in the mail from The Hatch Chile Store. Talk about a great mail day! I washed them up and let them sit on the counter while I thought of fun ways to use them. When I woke up the next day I knew I needed to spice up breakfast.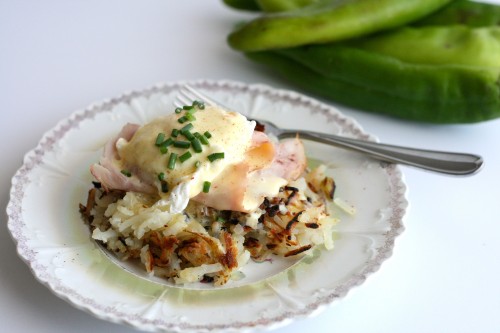 Due to some severe stomach pain <insert frowny face here> I have been eating a gluten free diet for the last six weeks so English muffins, traditionally used in Eggs Benedict, were out of the equation for me. Hashbrowns made the perfect gluten free alternative though.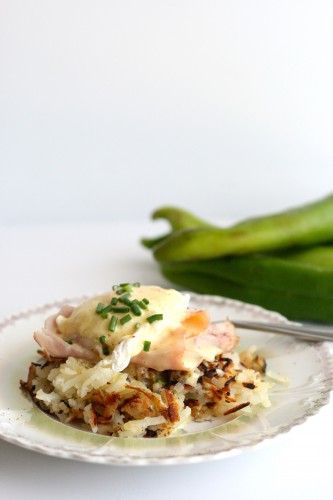 When making the hashbrowns I added some chopped onions and Hatch chiles. It gives them a little za-za-zing! Who doesn't love some za-za-zing on a Saturday morning?! If you don't have any of the coveted Hatch chiles substitute an Anaheim or poblano pepper. Can't handle the za-za-zing then leave the pepper out entirely.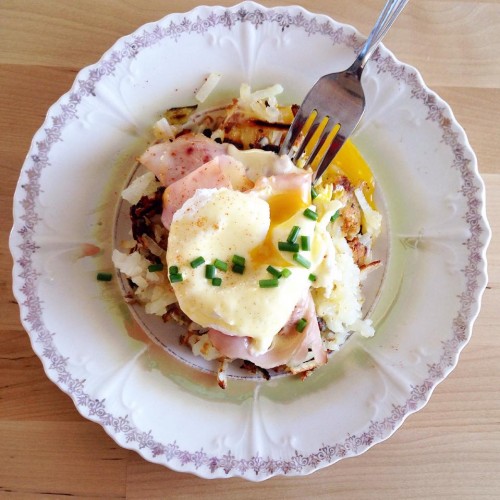 If you're frying up hashbrowns and poaching the eggs please, oh, please DO NOT skip making your own hollandaise sauce. It takes just seconds to do in your blender or food processor. Fresh hashbrowns are the best and I really like the Simply Potatoes brand you find in the refrigerated section usually by the eggs and bagels. Layer all the ingredients together for a restaurant worthy breakfast.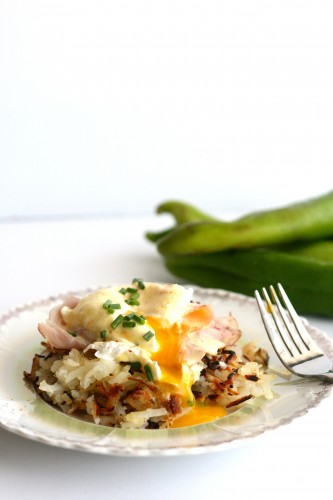 For some reason I kept wanting to type Hatchbrown Benedict instead of Hatch Chile Hashbrowns. Sort of catchy like Kimye or Bennifer. 🙂
disclaimer: The Hatch Chile store sent me the chiles to play around with. I have not be otherwise compensated. All recipes and opinions are my own. 
If you want some chiles of your own you can order fresh or frozen chiles from their website.