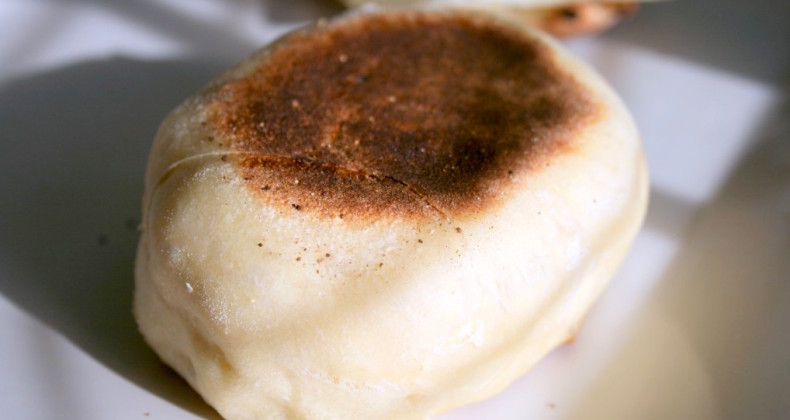 Up until a couple weeks ago, I thought English muffins were a magical bread product that could only be produced in commercial bakeries, that the recipe was a secret and baking them would be an impossible task for the amateur baker. I was extremely happy to find out how wrong I had been.
Baking or rather cooking English muffins in your home is an attainable goal. Like me, you may be surprised to learn that you do not bake English muffins, instead you cook them on a griddle. I now have no need to purchase store bought English muffins EVER again.  You mix the dough in your bread machine, roll it and cut out the muffins, allow to rest for 20 minutes, and finally cook for about 15 minutes. Can you believe how easy it is? I found my recipe at the home baker's Mecca… King Arthur Flour.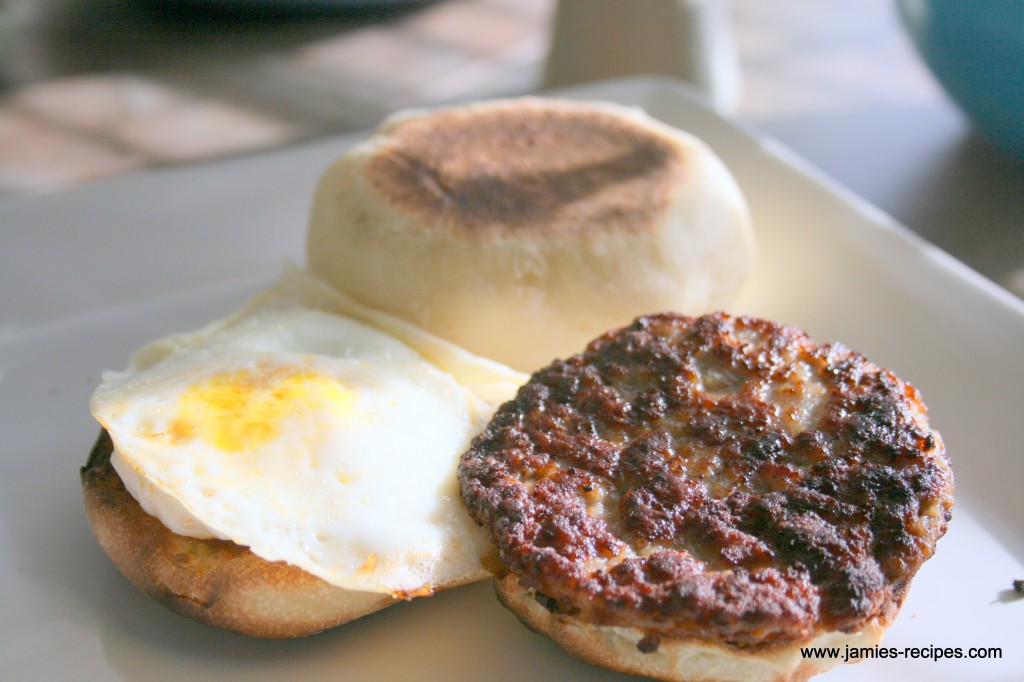 I love my English muffins twice toasted with butter and jam, or as a breakfast sandwich with egg, ham (sausage or bacon will do) and cheese, or as Eggs Benedict. Mc Donald's has nothing on me!