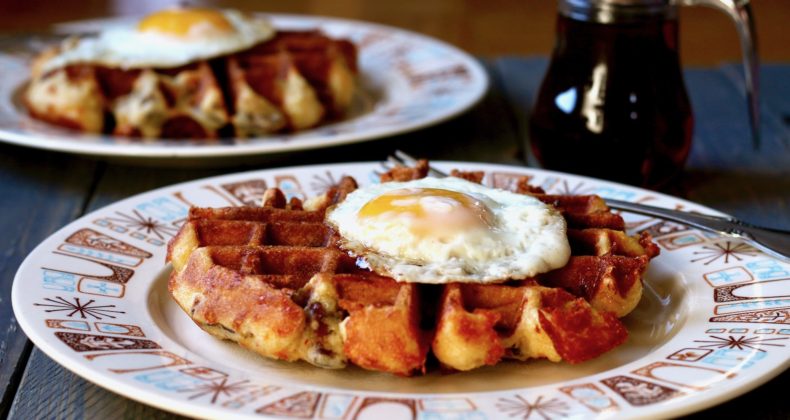 Cornbread Sausage & Cheddar Waffles
Change up your traditional waffle batter with a cornbread batter instead. And if that isn't enough change I am telling you to add in crispy fried sausage and sharp cheddar cheese. Your taste buds will be singing your praises after the first bite of cornbread waffles.
I feel like when it comes to breakfast dishes you are either a pancake person or a waffle person. Me? I am team waffle all. the. way. This post is dedicated to my fellow team waffle mates. *high five* Now that I have a kickass waffle maker I have cranked out some pretty darn good waffles over the years. A professional style waffle maker has totally upped my waffle game. In fact, I have thrown several waffle brunch parties since purchasing it. Waffles for everyone is my motto.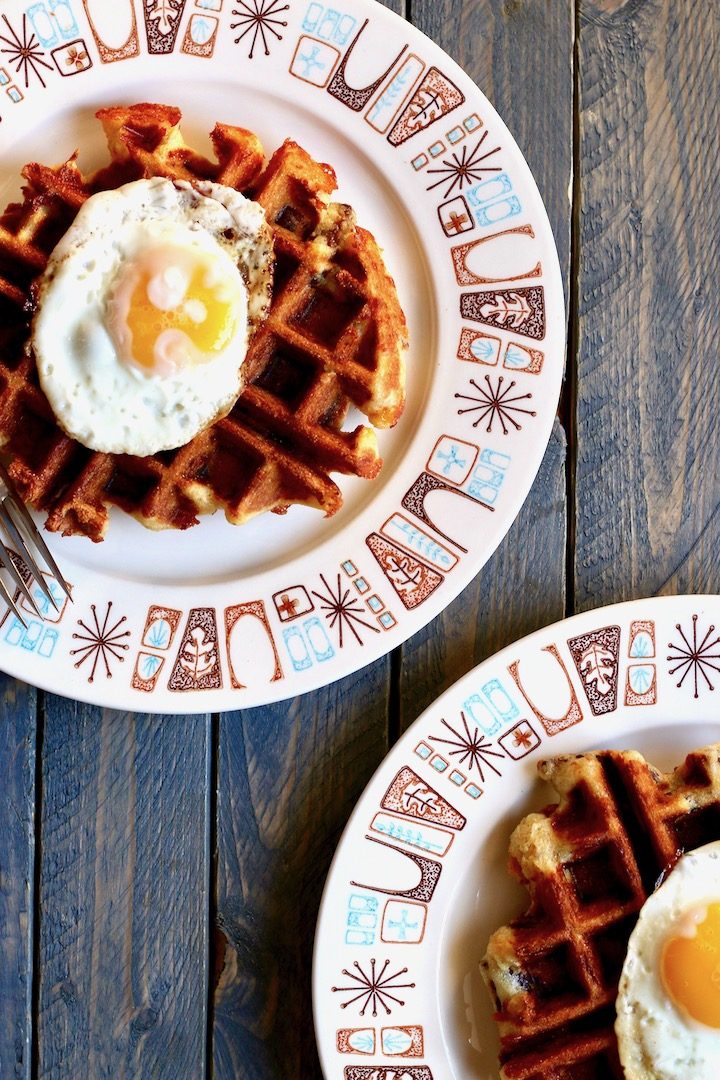 While my go-to waffle recipe is just fine sometimes I like to shake things up a little bit. Lately, I have been craving these Cornbread Breakfast Muffins -which are 100% awesome -but I also wanted something waffley. The dilemma, I know. My solution was to put the sausage and cheese into a cornbread waffle and top that ish with a fried egg. A+++ solution if you ask me.
If you are the type of person who makes cornbread from a box (no shame!) you can totally do that here too! I love Glutino Yankee Cornbread for a gluten free option. Skip the part of the recipe that involves mixing up a cornbread batter and instead follow the instructions on the box, then add in the cooked sausage and cheddar cheese, and proceed from there. 👌🏼
Have you stepped outside the tradition "waffle box"? Let me know what other types of waffles you've made.
---
this post contains amazon affiliate links if you purchase something The Kitchenarium will receive a few pennies and no extra cost to you.