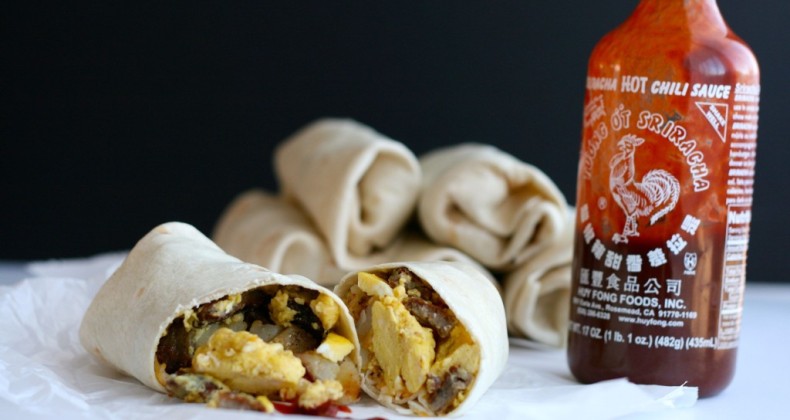 It is no secret that I love breakfast. Especially on the weekends when we are moving at a slower pace and have time for a sit down breakfast/brunch.
Breakfast burritos are a major win in my house. You can fill them with what ever meats, veggies, egg/egg white, cheese combo you'd like. You can make one to eat now and the rest you can freeze for those busy week day mornings.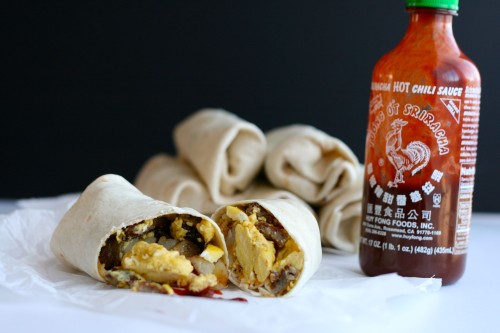 I like to dip mine in regular old salsa, but salsa verde, Tabasco, or Sriracha work well too.
Quick, customizable, and portable. Truly what else do you need for breakfast?