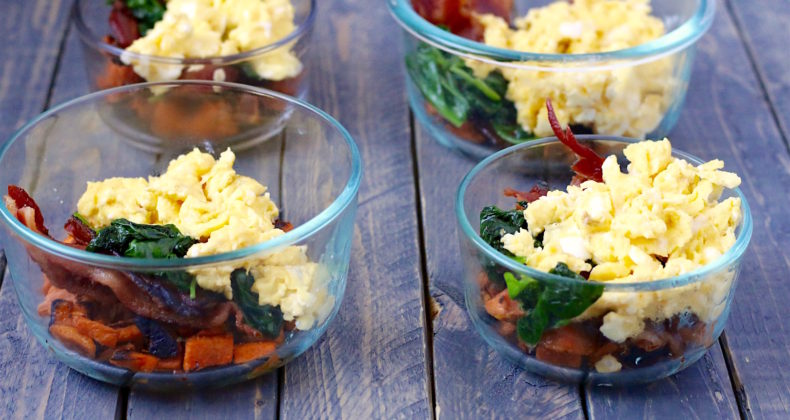 Mornings are crazy with everyone rushing around to get out of the house it can be pretty intense and it is easy to forego a nutritional breakfast due to not having enough time. These Breakfast Bowls are freezer friendly -allowing you to make a big batch on the weekends so you have a ready to go hot breakfast when you're feeling pinched for time.
They say that breakfast is the most important meal of the day. I am sure you have heard that phrase before. Sometimes though it is tough to have enough time to make a meal every morning. Breakfast Bowls take just a little time on the weekend or in the evening to prepare and you can easily double this recipe to make eight bowls instead of just four.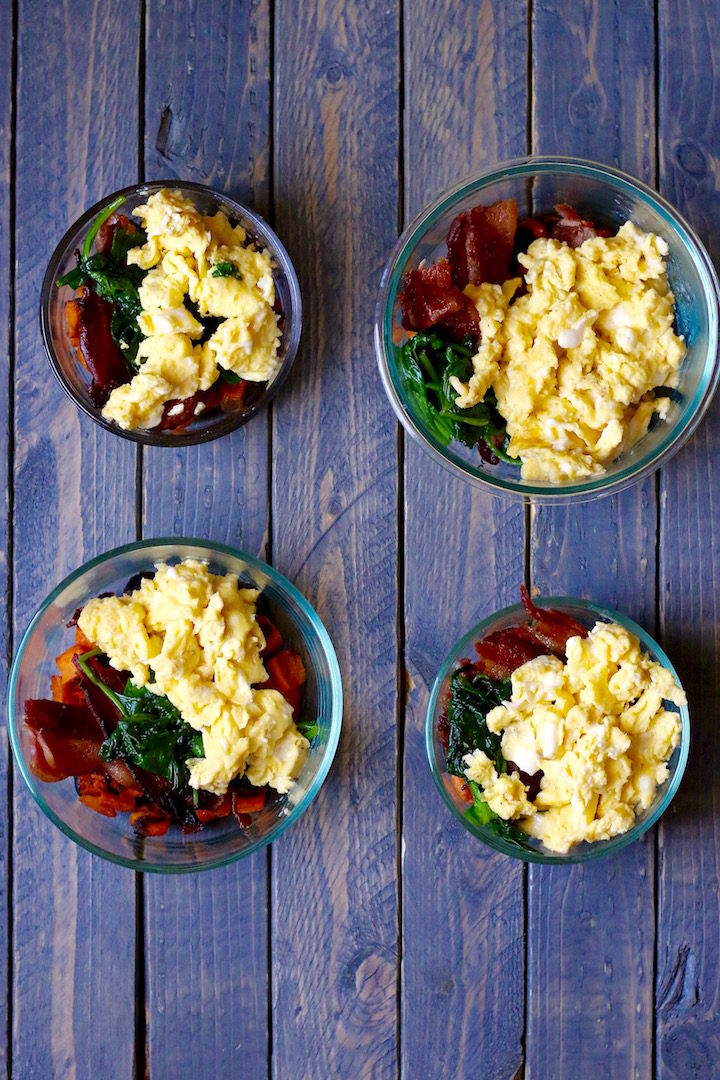 This has a little bit of everything:  protein, greens, and some good carbs to help get you through your morning until lunch. This is one of those buzz word friendly breakfasts. If you search the web for #JERF and you will find tons of recipes for Just Eat Real Food. This my dears is real food AND it only takes a couple minutes to reheat in the microwave either at home or once you get to work. For me this has been a game changer in the morning.
---
What else?
What are your favorite quick, easy, and healthy breakfasts?
---