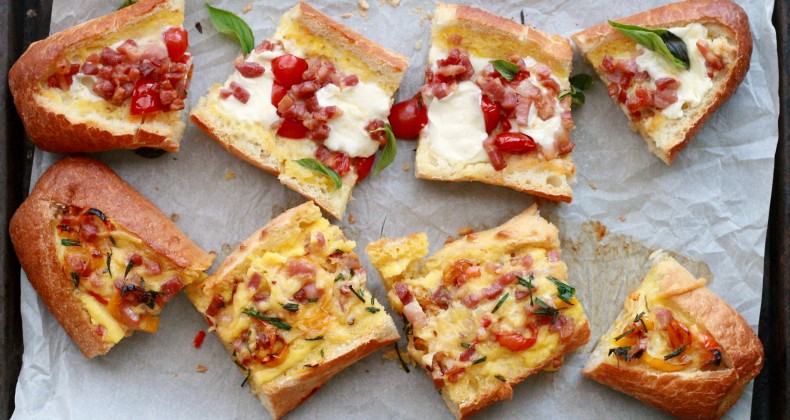 Breakfast is totally my jam. Eggs, bacon, and bread make an appealing breakfast combo but these egg boats are the MOST (to say the least). Eating egg boats for breakfast will make you feel like you're eating in a trendy new restaurant drinking iced coffee out of a mason jar instead of sitting at your kitchen table in your activewear. <- please tell me you have seen the Activewear Parody I loled for days. 😂
What I love about this recipe is the I can customize the filling with whatever meat and veggies I have on hand. Any recipe where I can clean out the produce drawer is a major winner in my book. If you use the smaller mini demi baguettes you could eat the whole thing by yourself. Or if you can only find the large baguettes once baked you can slice it into little egg boats slices and serve as part of a brunch buffet. Pair them with a fresh green salad and serve them for lunch. You see there is so much to love about a simple baked egg boat.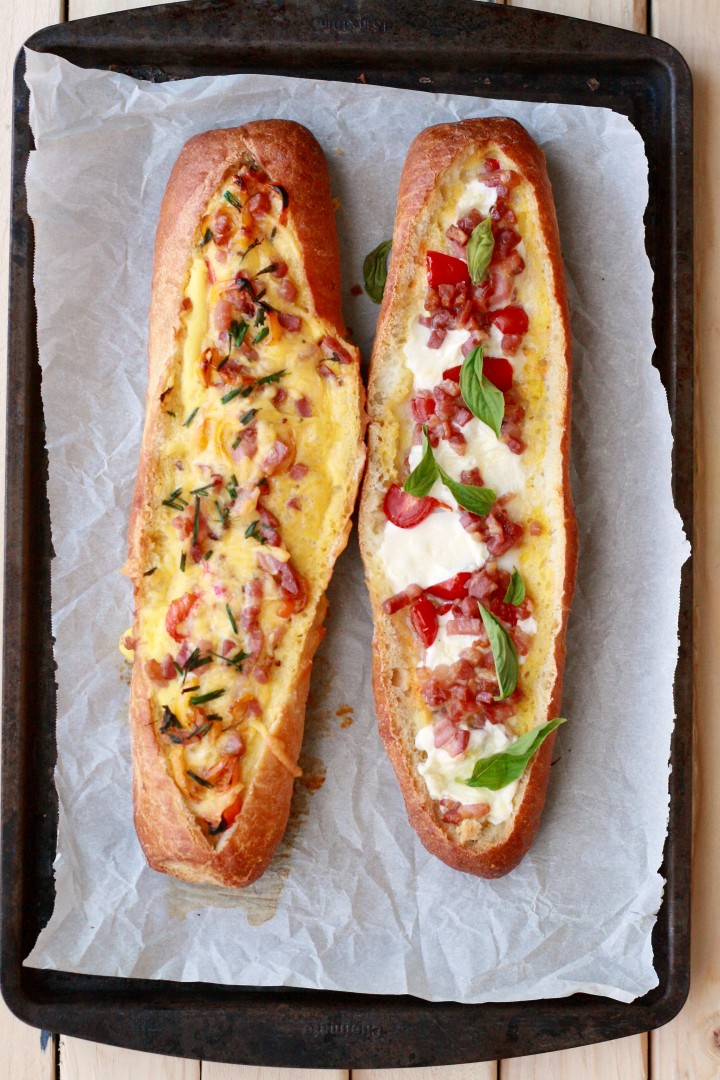 Baked egg boats are very much a lazy person's strata (no judgment!). I LOVE stratas however stratas need to rest overnight before baking. Sometimes I just don't think that far ahead. No worries the egg boat will give you very similar results without the wait time. Woo!
My baked egg boats are filled with sautéed sweet peppers, crispy fried pancetta, halved grape tomatoes, topped with shredded Gouda and fresh mozzarella. It is what I had on hand. This week's baked egg boat would be filled with leftover grilled bratwurst and sauerkraut because that is what's in the fridge today. So you see fill these babies with whatever you want.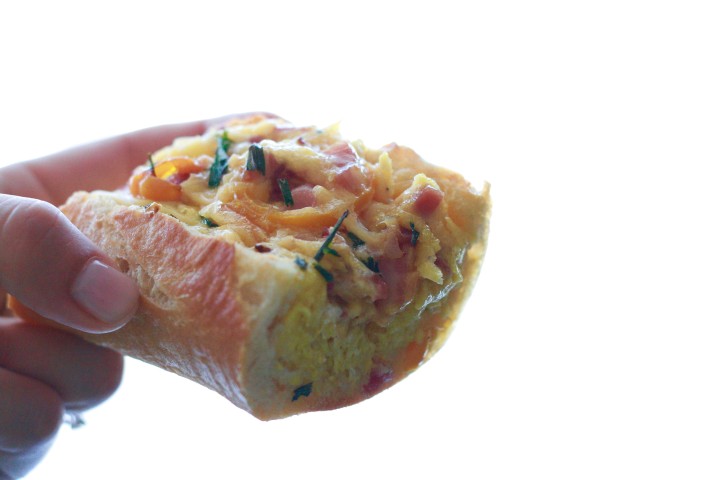 Get creative! Let me know what sort of filling your baked egg boat would have if you were cleaning out the fridge today.
Product Recommendations: