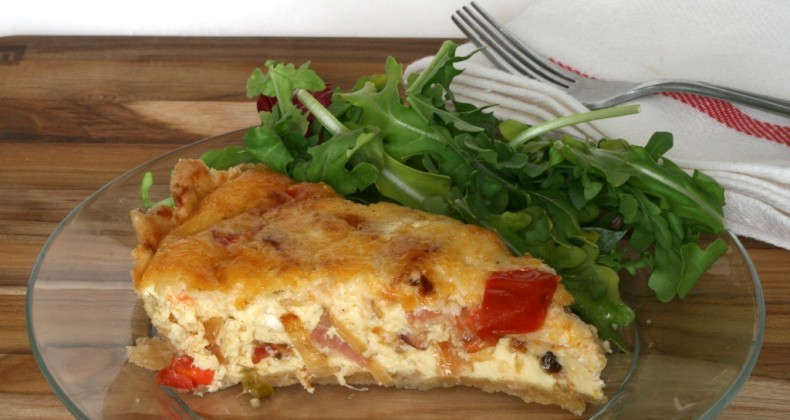 How is your garden growing? Fall is officially here with cool temperatures and hot temperatures all in the same week. My garden didn't fair too well this year, but I do still have a few tomatoes changing to red, many peppers, and an abundance of herbs that are all holding up well. If you are lucky enough to have tomatoes still growing this recipe is a perfect one for transitioning to Fall.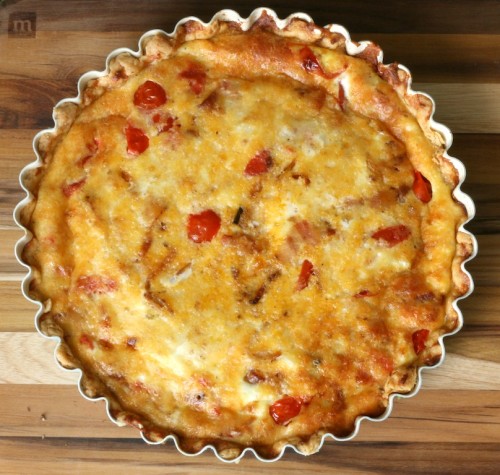 One thing I love about quiche is that it can be eaten any time of day either warm or cold. It is perfect for breakfast or paired with an arugula salad for a light lunch or dinner. I threw in some caramelized onions in the quiche because I love onions and eggs together. Plus the sweet caramelized onions pair so well with salty bacon.
I recommend you bake this quiche and pack it up for a picnic this weekend. Go out enjoy those lingering warm days.