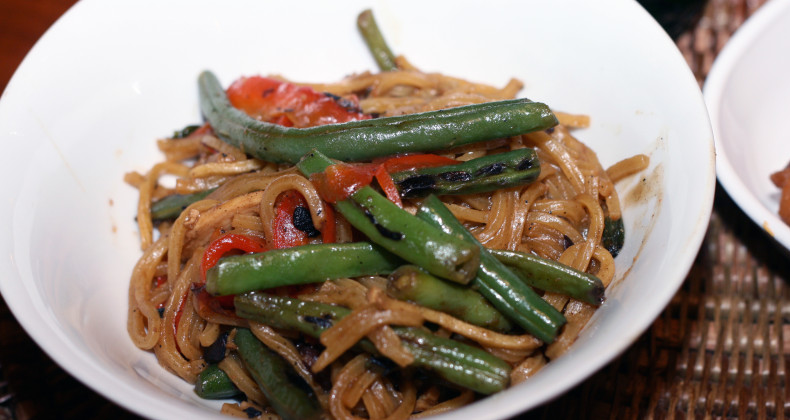 Chicken Stir-Fry with Green Beans
Week 2 cooking challenge was Chinese food and I made chicken spring rolls to go along with a chicken stir-fry. If you don't have a lot of time to make dinner, stir fries are the perfect solution because they cook up so fast. I used pancit canton noodles that I found at Asian Market, and they cooked up in about four minutes.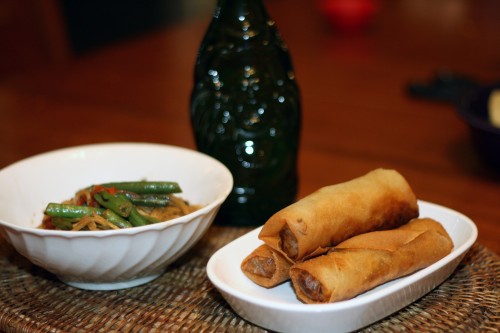 We enjoyed our stir fry and spring rolls with a Lucky Buddha Beer. For a beer bottle, I think this guy takes top prize for being the cutest beer bottle I've seen. It was a light crisp beer, very drinkable.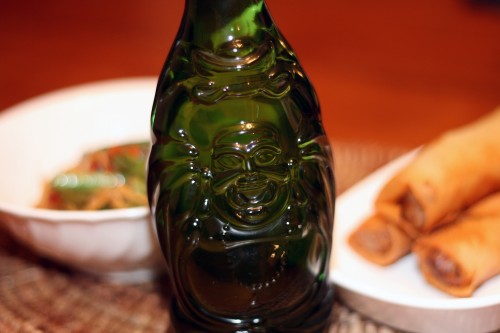 Today many people across Asia (or with Asian roots) are celebrating Year of the Dragon. If you didn't know today is the Chinese (lunar) New Year. One thing I love about other cuisines is the tradition and/or superstitions attached to certain foods. For example, don't break up your noodles when you cook this dish because long noodles symbolize longevity, a long life. I can't think of any symbolism attached to foods typically eaten on the standard American diet (correct me if I'm wrong).
Do you have a dish you eat on a special occasion that holds symbolism?