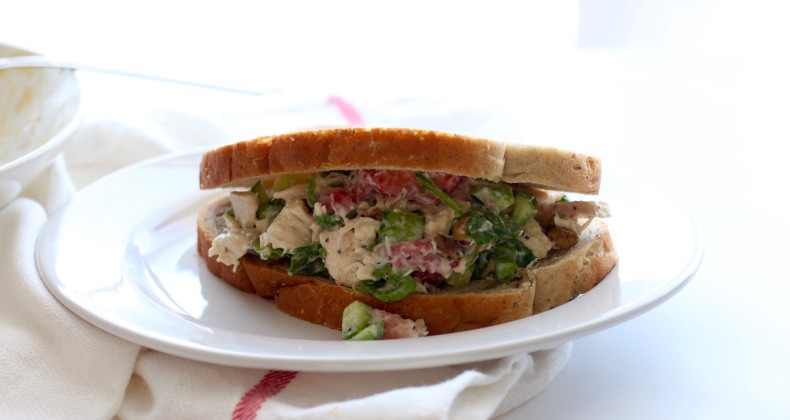 Strawberry Spinach Chicken Salad
Strawberry Spinach salad with a poppy seed dressing is a classic and one of my favorites. Well I took that classic and gave it a chicken salad spin. The chicken salad itself is gluten free and packed with all sorts of the alphabet vitamins (B vitamins, E, K, C, and A), manganese and magnesium, protein, and dietary fiber. Another great thing about this chicken salad is it can be prepared quickly by using a rotisserie chicken or leftover Cast Iron Roasted Chicken.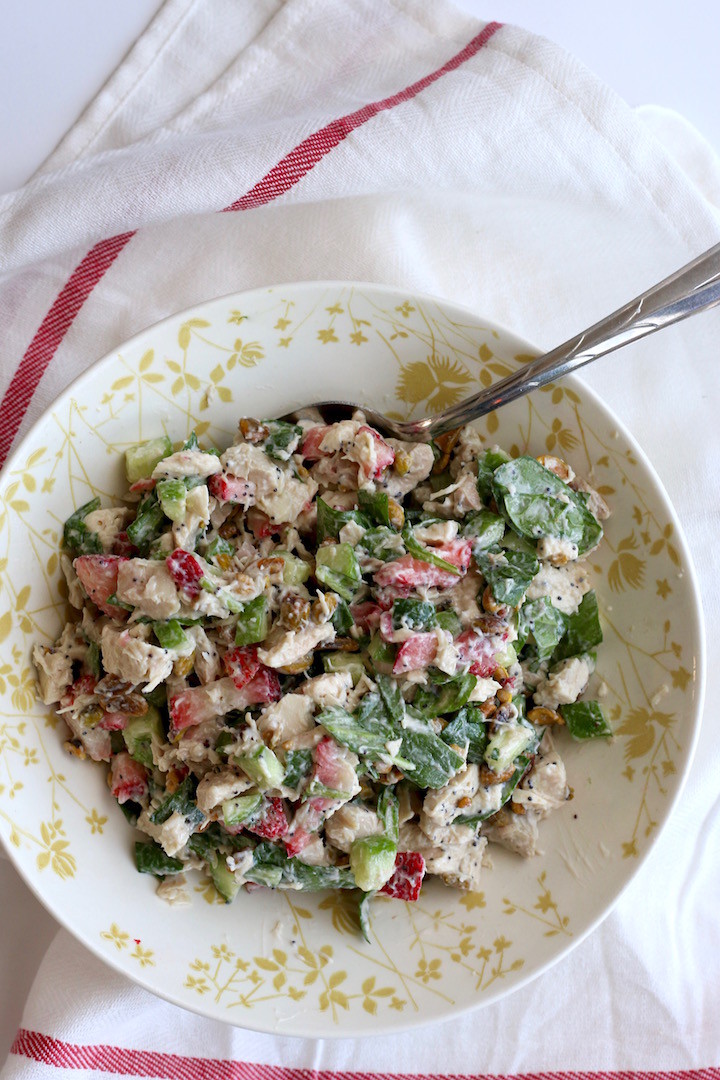 This salad sings the song of Spring. I am anticipating I will serve it on repeat all the way through summer. I kept it light by using just enough mayo to bring it together. No one likes a soggy chicken salad. You can eat it plain as is, as a sandwich, on a rice cake (one of my favorite ways), as a lettuce wrap, or with crackers -just to name a few 😉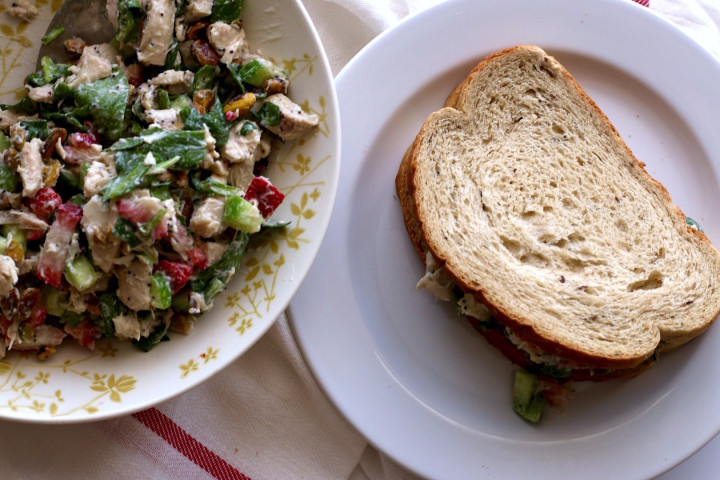 I just want to shout to you TRY IT! YOU WILL LOVE IT! I PROMISE! IT IS SO GOOD! but I think shouting is a little rude so I won't. I could see serving this Strawberry Spinach Chicken Salad at a ladies luncheon, a bridal shower, or baby shower, or heck even after you just get out of the shower-shower. Put it in some of those mini phyllo shells and have yourself a fancy appetizer. Let me know how you would serve it!