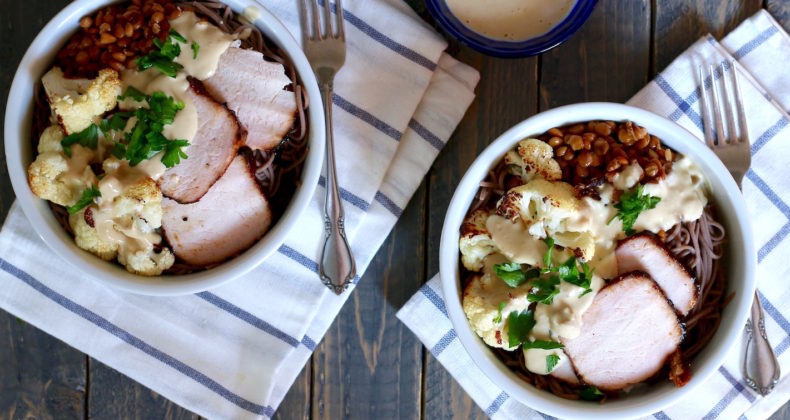 Miso Pork Soba Noodle Bowl
At the end of last month I shared a recipe for Miso Marinated Pork which was good enough to eat on it's own. However, I realize that not everyone will want to just eat their weight in pork for dinner. This soba noodle bowl is the answer to "what should I serve with that?!".
Last year during a play date lunch my friend brought this soba noodle bowl over for lunch and I was in love. I loved it and more importantly my kiddos loved it. Their only commentary on the meal was that it could use a squeeze of lime or lemon juice. The original recipe is from the vegan goddess herself, the Post Punk Kitchen creator, Isa Chandra Moskowitz. I do feel a little guilty that I took a Jewish vegan's recipe and added pork to it. But ladies and gents it is so good. It pairs so well together with the miso pork.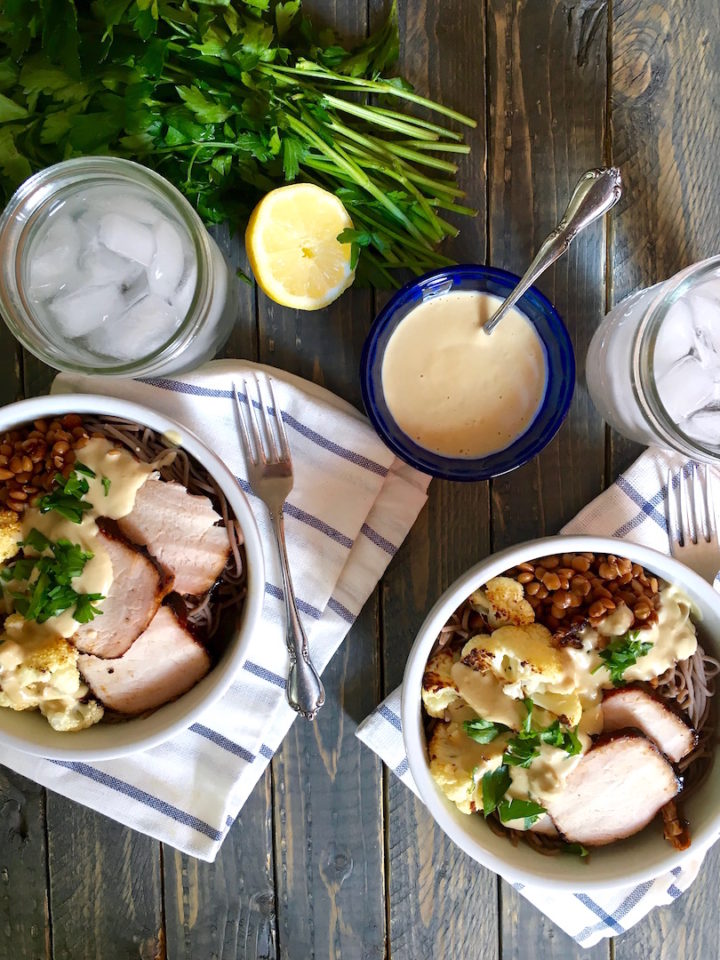 I love this recipe for summer. Yes you have to heat up the oven to roast the cauliflower but I think you could slice it and grill it after the pork is done and that would work. I used lentils in the can so I didn't have to boil them. Yay! I think it is great cold but Alex doesn't really groove on cold noodles so I warmed his up in the microwave for a few.
I stuck with Isa's recipe except for the addition of lemon juice to the dressing and a squeeze of lemon over the bowl before serving. What are you waiting for? Get your bowl on!
Recipe for the pork is here.