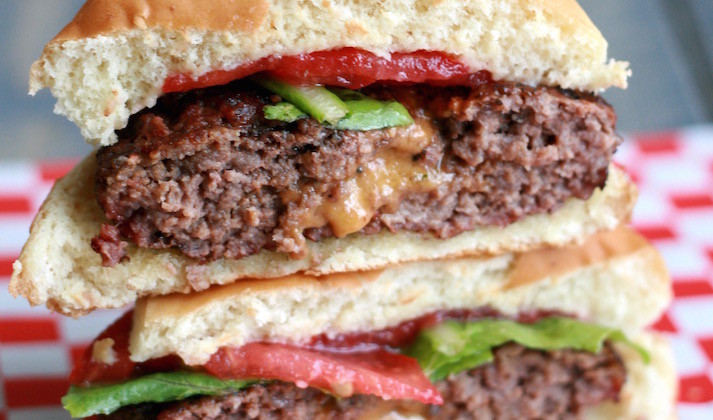 The kiddos may have headed back to school already but don't forget it is still officially summer. Granted, summer is winding down (wah, wah) but I don't plan on saying goodbye so easily. I will grab my cold beer and fire up my grill and soak up all the lingering sun's summer rays.
A Jucy Lucy or Juicy Lucy depending on where you are is an extra special way to serve up a summer favorite. The cheese is INSIDE the burger. Heck yeah!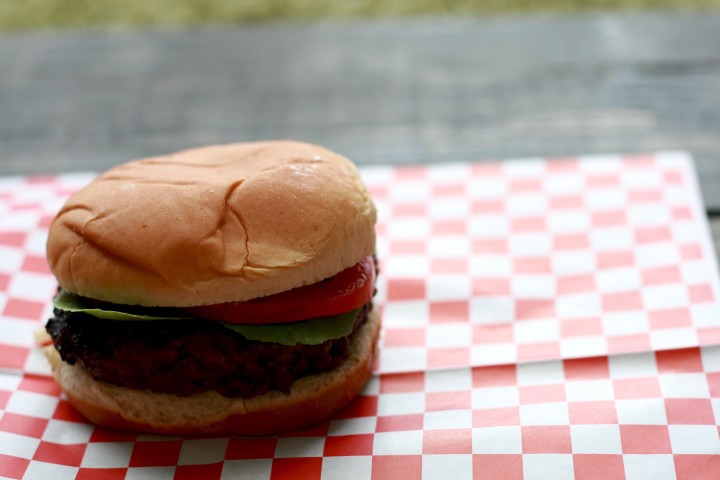 I had no clue what a Jucy Lucy was until my cousin started attending college in Minneapolis. My uncle, a fellow appreciator of delicious grub, started posting about this mysterious Jucy Lucy. I knew I needed to give it a stab in my kitchen. You know how I love recreating restaurant foods at home.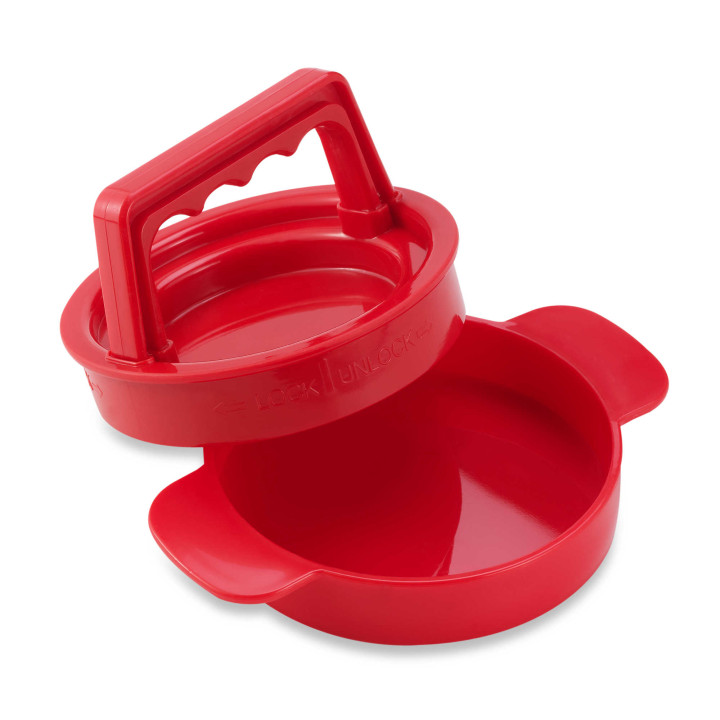 A burger press came in handy when making the patties but you don't need to have a fancy burger press to make these. If you don't have a burger press I recommend weighing out your meat so your burgers are uniform in size and will cook equally.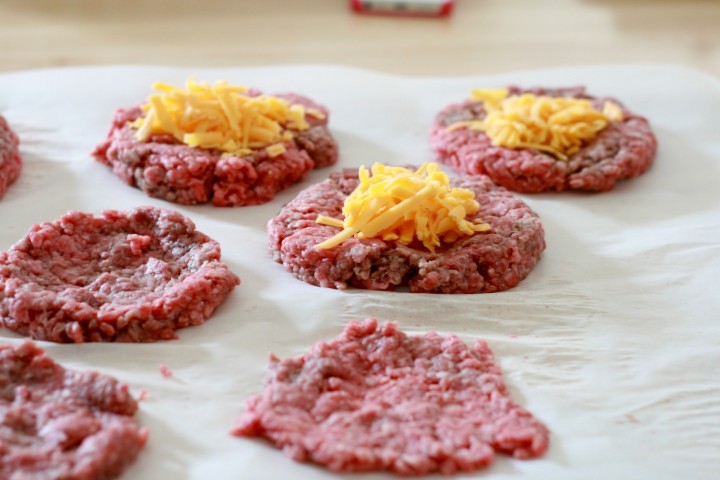 To make the patties, press or form a patty and press an indentation in the middle to hold the cheese. I used shredded sharp cheddar cheese but you could use the traditional American cheese slices stacked together. The top of the patty will be slightly thinner than the bottom patty.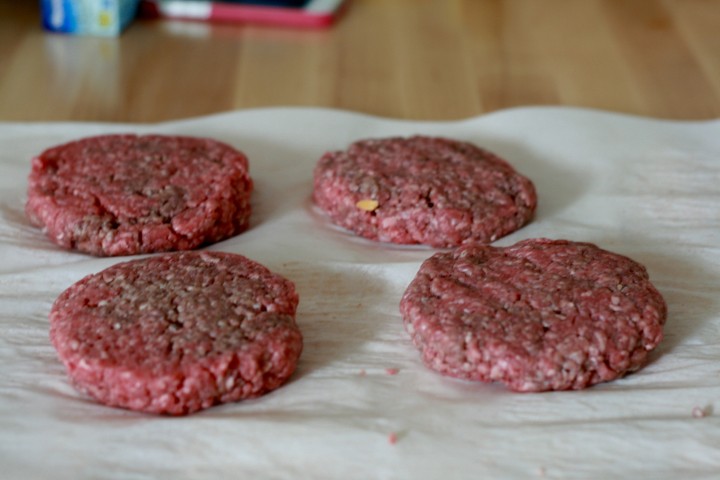 Place the thinner top patty over the cheese. Pinch and press to seal it. Then gently reform the cheese stuffed patty to be "burger" shaped. Keep the seasoning simple. Kosher salt and fresh cracked pepper will do. Throw those bad boys on the grill and enjoy the juiciest and cheesiest burger.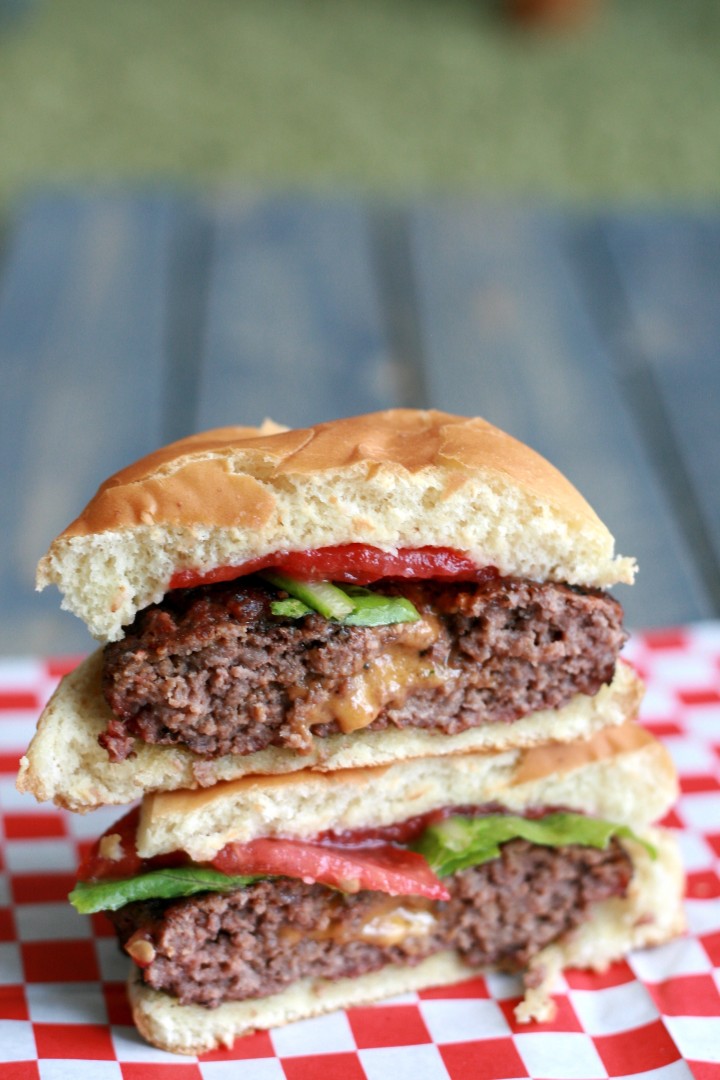 Look at that glorious cheesy center. So good! A word of advice here:  use good quality ground beef (85% ground chuck is my jam) and keep the bun simple. This isn't the time for the artisan brioche kaiser bun. A simple hamburger bun you would find in the bread aisle will do the trick. You want the burger to be the bell of the ball not the bun.
tl;dr Jucy Lucy is a cheese stuffed cheeseburger. Use good quality ground beef and a simple bun.
What are you doing to still celebrate summer? Let me know!