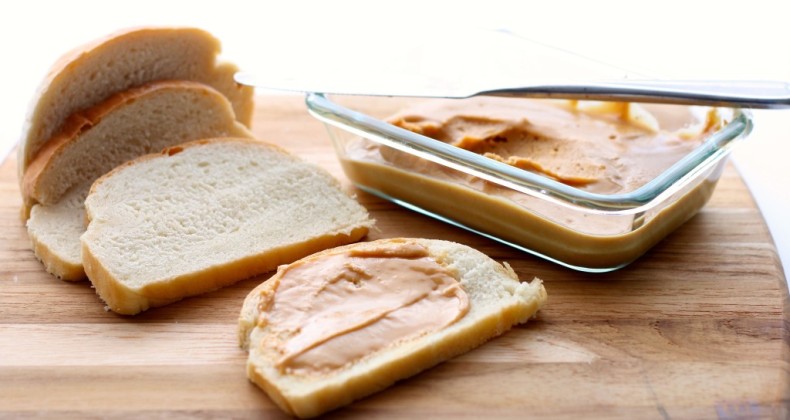 Hello friends! How was your weekend? This weekend I helped co-host a baby shower brunch for some dear friends. Babies, friends, and brunch are pretty much my favorite things so it was a wonderful Saturday. I made my favorite cinnamon rolls and turned a batch into caramel pecan rolls. I based the rolls off my bread machine recipe however, I need to update the recipe since my bread machine has since croaked, and I had to make the rolls the old fashioned way. 🙂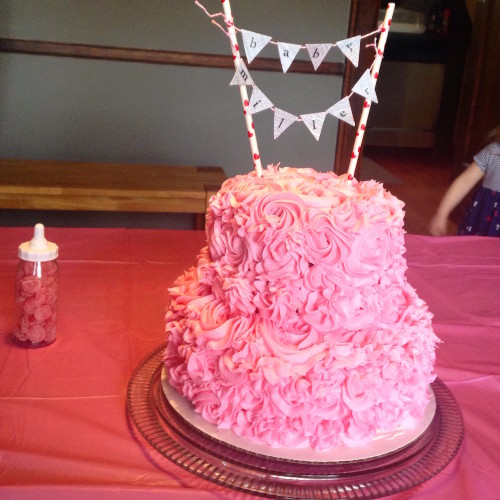 I also made the cake: chocolate filled with a dark chocolate ganache and vanilla with a white chocolate ganache, iced in a pink Swiss buttercream. Yum!
As I was writing I realized that I have been creating recipes and sharing them online for seven years now. SEVEN years! I can't believe it.
There will be no pomp and circumstance in celebrating my seven years. Instead I am sharing the easiest recipe I probably have ever made.
Have you ever made your own peanut butter? It is crazy stupid easy, especially, if you own a food processor. I am shocked this is the first time I have actually done it.
Necessity is the mother of invention, right? And comfort food heals the soul, right?
My family has been fighting off colds for awhile now and to be a good mother hen I made some chicken noodle soup. And chicken noodle soup needs to be served with half a peanut butter sandwich. Why half? Well that is what they served in elementary school and it just feels right to me.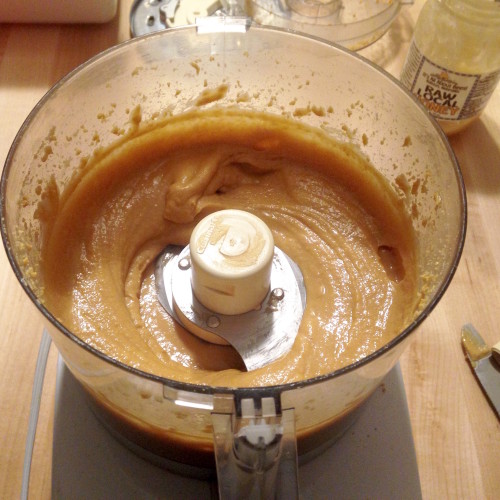 Fast forward to me opening up the pantry to get out the peanut butter. Except in this case there was no peanut butter. Bummer! I did have some dry roasted peanuts though. I was really set on serving peanut butter sandwiches so I poured those peanuts into the food processor and let them whirl around for about seven minutes.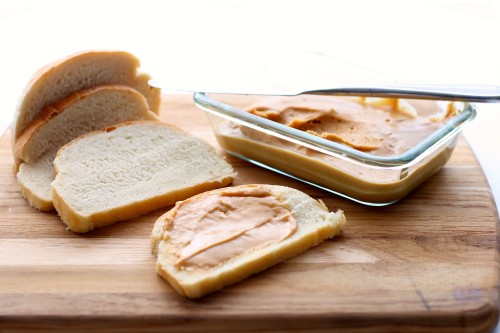 I drizzled in a little local raw honey to sweeten it and a tiny bit of coconut oil to help smooth the peanut butter even more. Holy yum! Now I know how crazy stupid easy it is to make my own nut butters I can't help but think of almond butter or cashew butter. Dreamy!