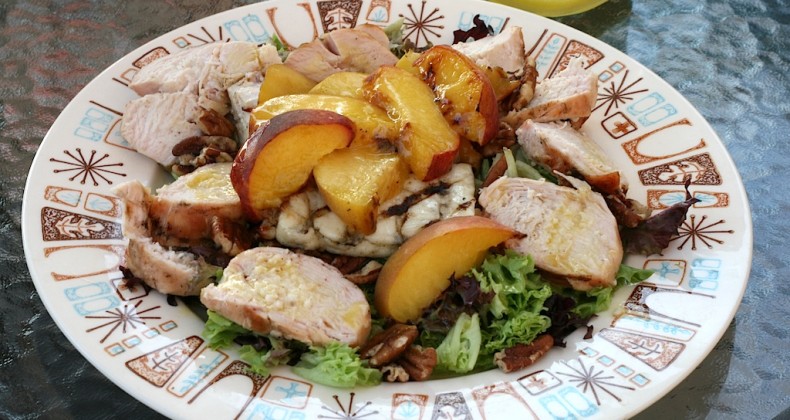 Grilled Chicken and Peach Salad
Summer and salads seem to go hand-in-hand. I could eat a big salad with grilled chicken every night for dinner. This weekend I took my favorite grilled chicken salad and jazzed it up a bit with grilled peaches.
This was my first time grilling fruit and it won't be my last. I foresee lots of grilled fruit happening this summer. Not only did it taste great on this salad but I am certain grilled peaches would taste phenomenal on top of some homemade vanilla ice cream.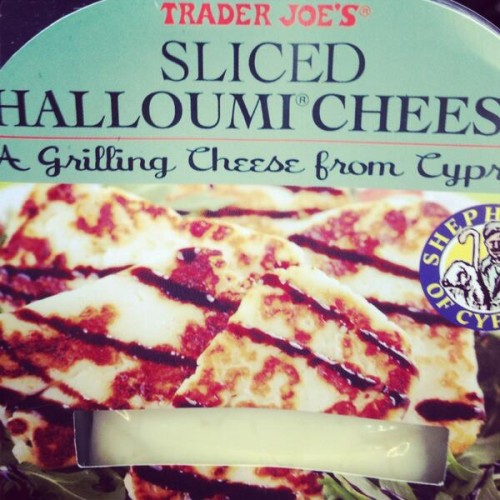 I grilled the chicken breasts, I grilled the peaches, and I grilled the cheese. Grilled cheese, not the sandwich but cheese cooked on the grill. Trader Joe's had this halloumi for sale and I picked some up unsure how I would use it. Halloumi has a really high melting point so you are able to cook it right on your grill with out the cheese melting and dripping through the grates. Instead of melted cheese halloumi softens. It is slightly salty which paired well with the sweet peaches.
When picking out peaches to put on the grill choose ones that are more firm. Cut the peaches in half and pick out the pit. Make sure to brush the peaches with some oil so they won't stick to the grates. They only need to cook for 2-3 minutes. Grilling them softens them slightly and brings out the juices. So so good!
I finished this salad off with some roasted pecans and a homemade honey vinaigrette. This is a salad that you could serve guests or pay $10+ at a restaurant. Give the grilled fruit on your salad a try!