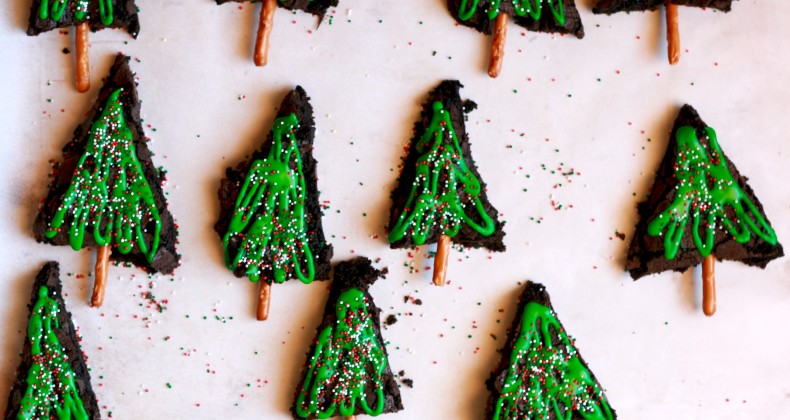 Christmas Tree Brownies (Gluten Free)
The countdown to Christmas can be done on one hand now. Your children (grandchildren, nieces/nephews, etc.) have been out of school for a few days now and might be getting antsy. Well, I am here to save the day. Have them whip up some of these adorable Christmas tree brownies for Santa. I assure you this is what he really wants.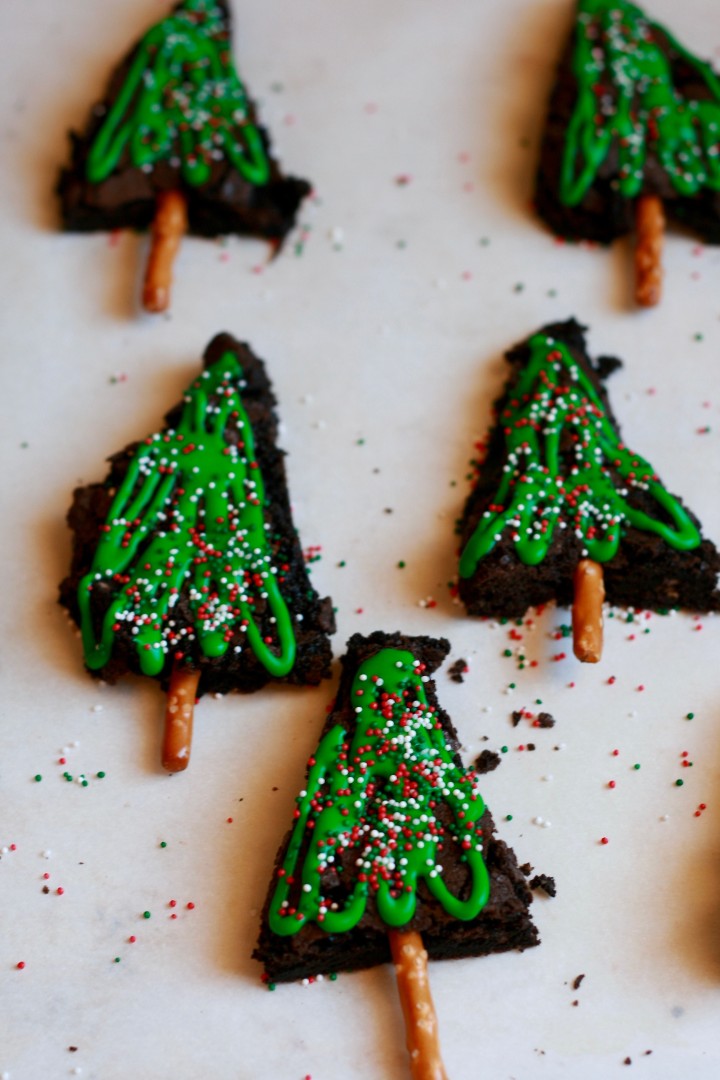 Decorating cookies takes skills. These brownies don't. You can drizzle on the green royal icing, toss on some sprinkles, and they will look FABULOUS. I made these gluten-free using King Arthur's gluten-free flour blend. I also used Synder's gluten-free pretzels for the trunks. You can use your favorite brownie recipe (or boxed mix) and pretzels if your Santa isn't gluten intolerant 😉
I opted for royal icing since it gets hard. I didn't want to worry about smeary green icing since I had to travel with them. Have fun decorating these cute little Christmas trees.
My favorite products to help make this recipe easier: